Most of my jackets don't have hoods, but I don't like hats when it's cold because they mess my hair up. The solution? It's a scoodie! Part scarf, part hood, and the perfect solution to my problem.
Note: ignore the horrible pictures. It was early and I was half asleep!
And for a couple that aren't totally distorted: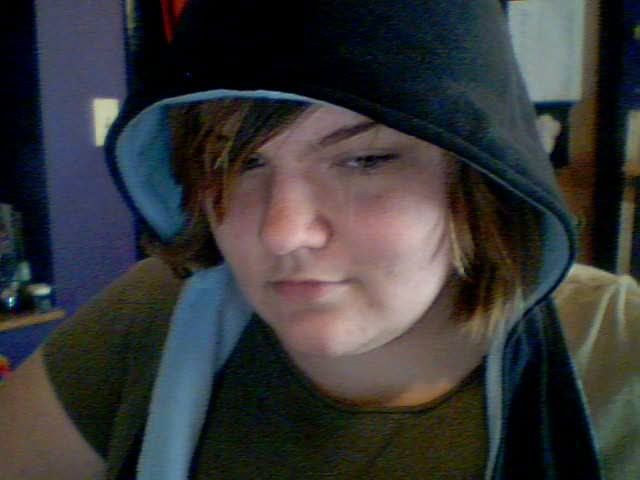 Thanks for looking!