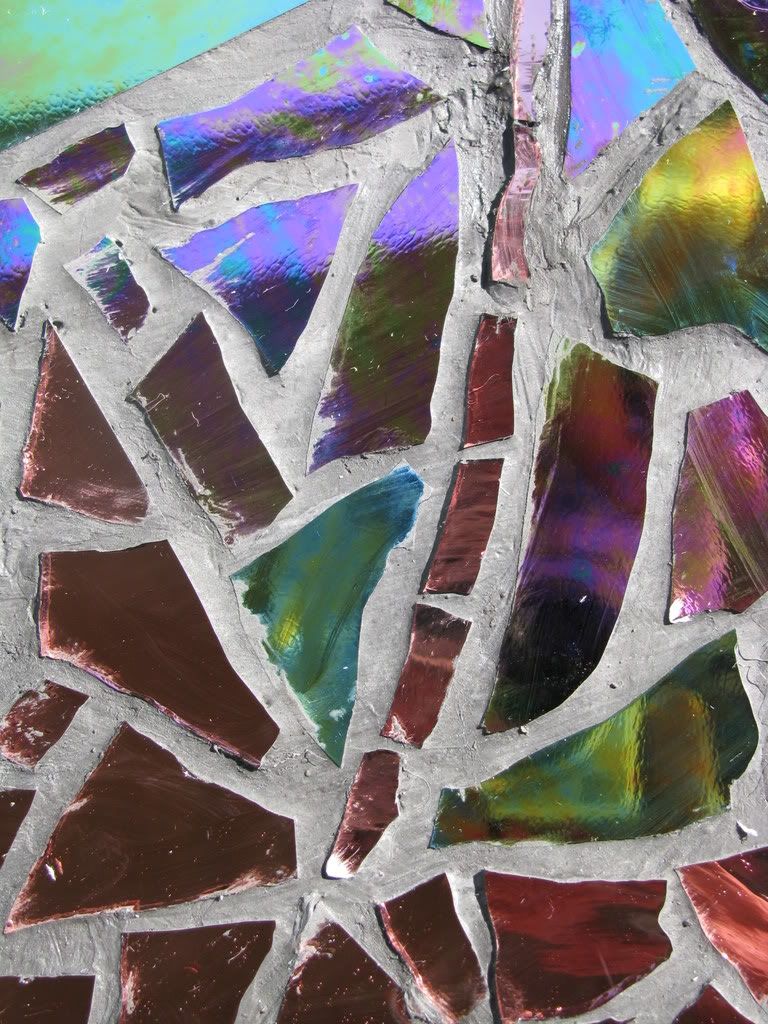 After a hiatus from working with glass, I decided that I would make a Canada Day mosaic for a friend.
I started off by heading into the forest (conveniently located next to my apartment building) on 29 June for inspiration, and managed to find this: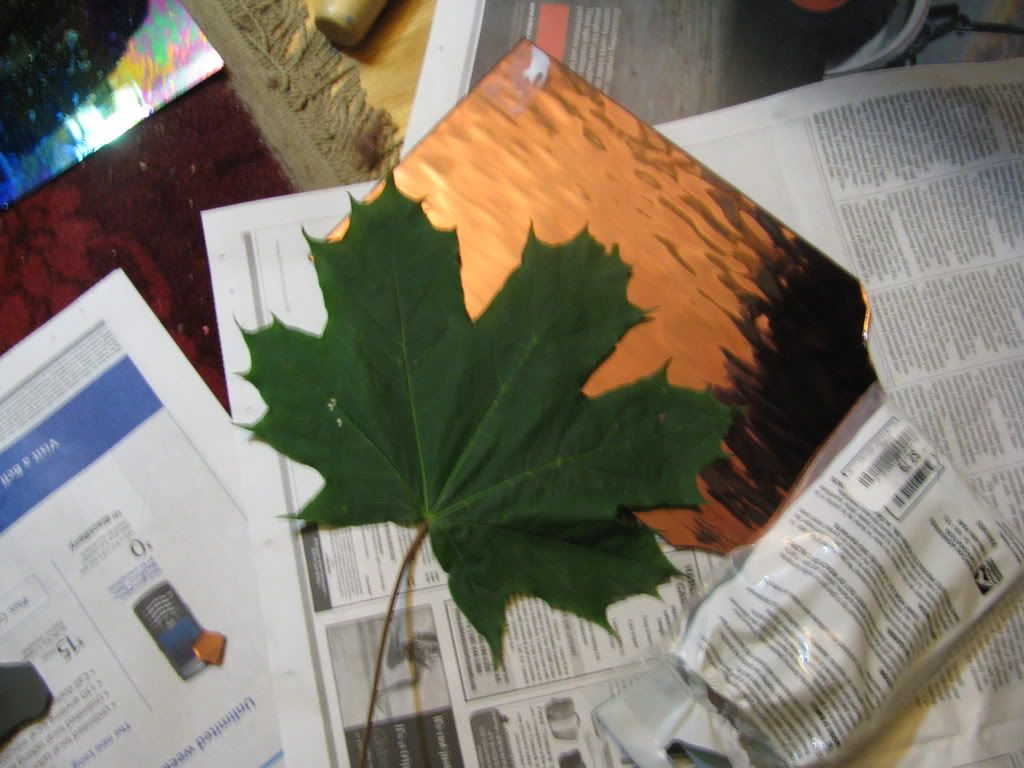 (the leaf, not the glass. <smile>)
I then cut glass for the leaf motif and placed it like so:
A confession: there was no little bloodshed involved with this project, and I also managed to burn myself with my glue gun, having found out at the last minute that my trusty tile adhesive had dried up. But we Canajans are nothing if not ingenuous... and we like to suffer for our country as well (hence, sticking around during the horrendous winters).
After some more fooling around (and, let me admit, a bit more bloodshed), I ended up with this: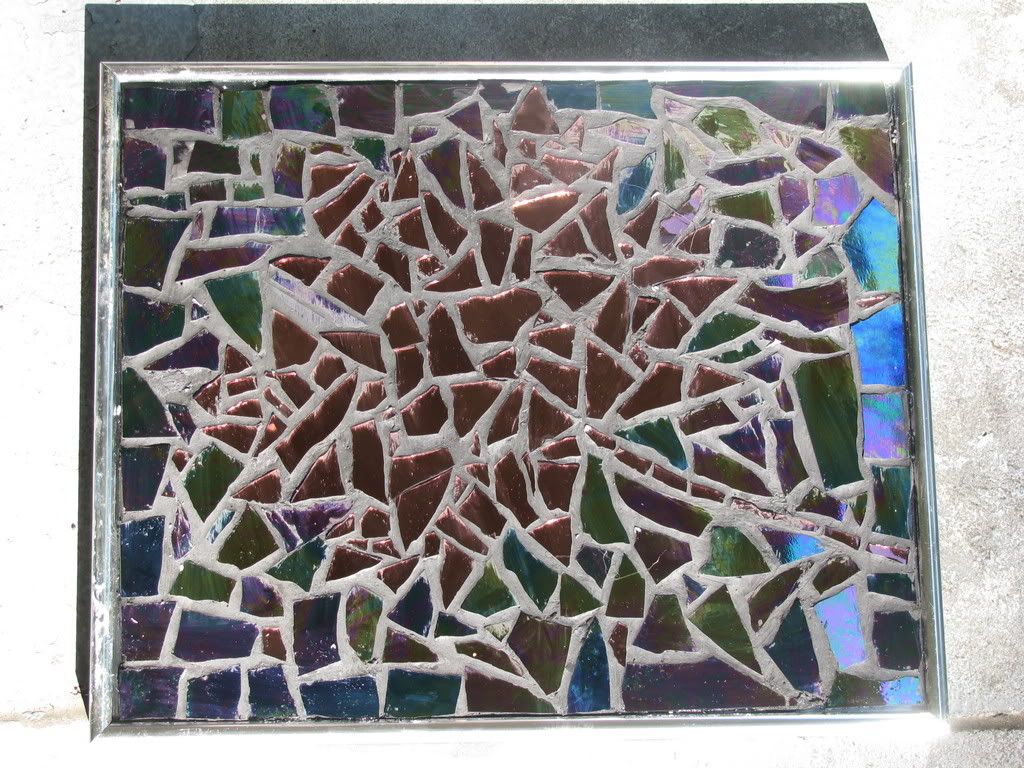 I know, I know - it doesn't look very Canadian. But I came up with a theory to justify this after the fact. If you're interested in that, or in seeing more pics, please feel free to check out my blog post on the project:
http://bespokebybrouhaha.com/2008/07/01/the-many-solitudes/
And - a happy belated Canada Day!!!!
Cheers,
Kristina