Hey all!
I made another advent calendar this year. I started hunting for ideas back to october for advents. I searched everywhere and was almost going to pay someone on etsy to build one for me! nothing seemed right- or cheap enough!
So i decided to make it the stress- free way, by just wrapping 24 presents. That's all.
It turned out to be such a good idea because we can take them with us to open them even while we're away for the weekend. Enough talk onto the photos!
Group shots:
All tags stamped by me.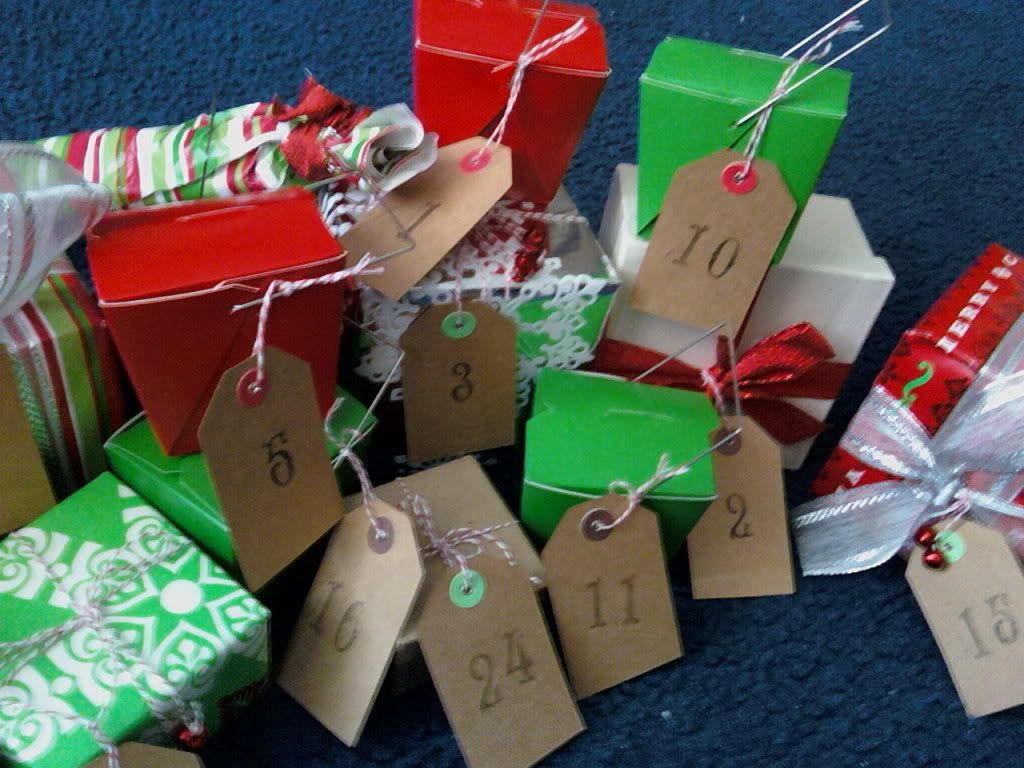 Take out boxes! If you don't want to wrap 25 presents, I HIGHLY suggest these. It made my job so much easier- and 8 less presents to wrap! I think they're so cute
Some presents even have little jingle bells!
Storing them on the window sill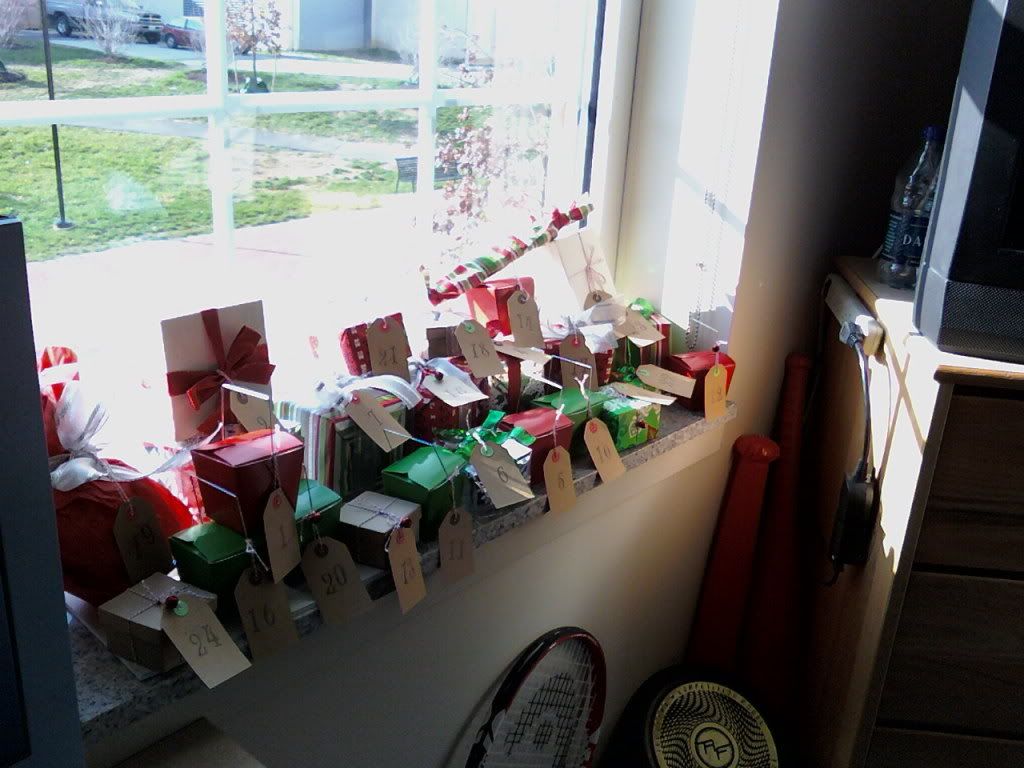 And just 2 more of my favorite ones..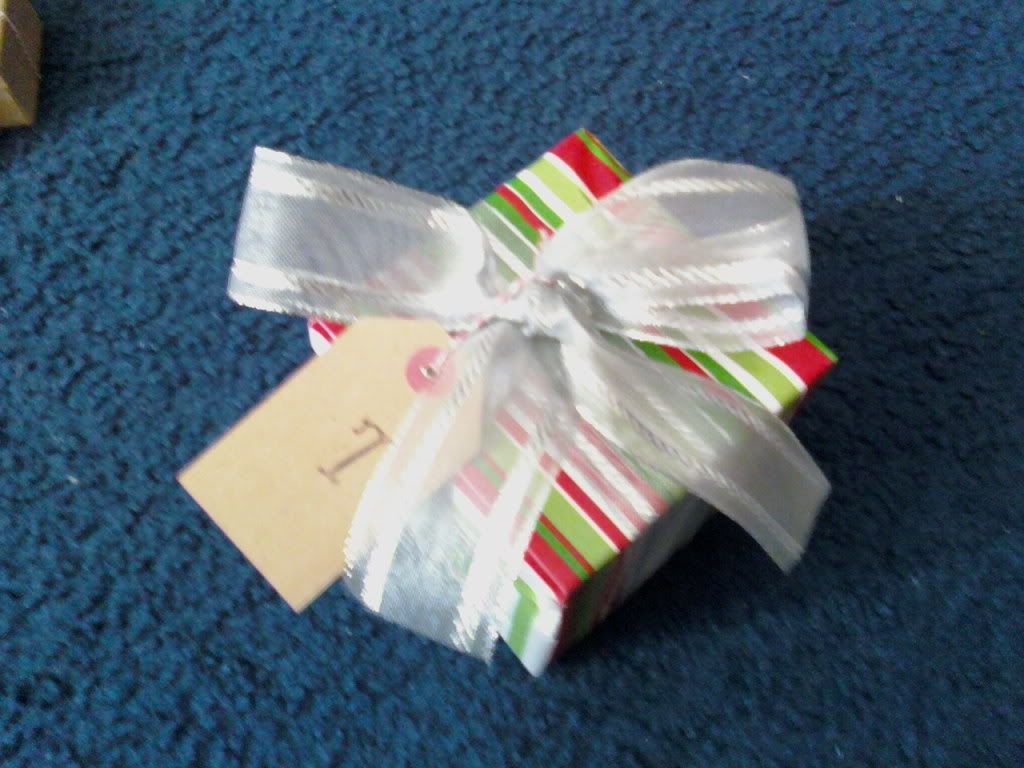 If anyone's interested as to what's inside, I stuffed them with Willams Sonoma chocolate strawberry bites, baby candy canes, holiday tissues (for the runny nosed people), dollar store things, things from 5 and below (BEST store ever) and puzzle pieces. I bought a Christmas puzzle from the dollar store and distributed pieces throughout the boxes!!