so i received from acidtrix today, and i couldn't be happier! she has been the msot awesome swap partner and i so thrilled over what she sent me. okay, now the good stuff, photos!!
first off, package shot!
okay, now everything together!
close up of the most amazing baby onesie ever! she was inspired by an item on my wist, a bleach skeleton corset.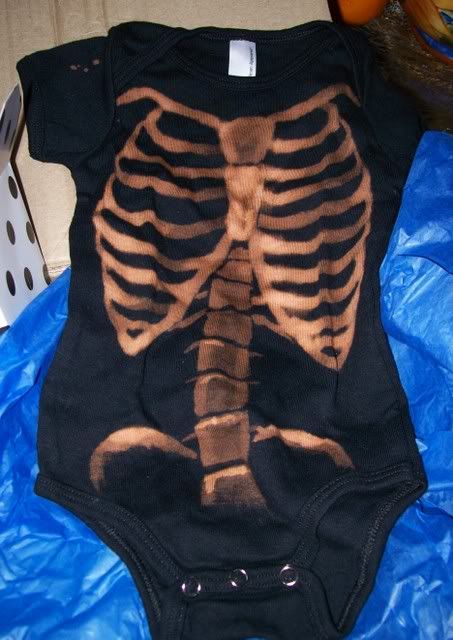 now the container my neckless came in! too cool!
now some shots of my gorgeous new favorite neckless!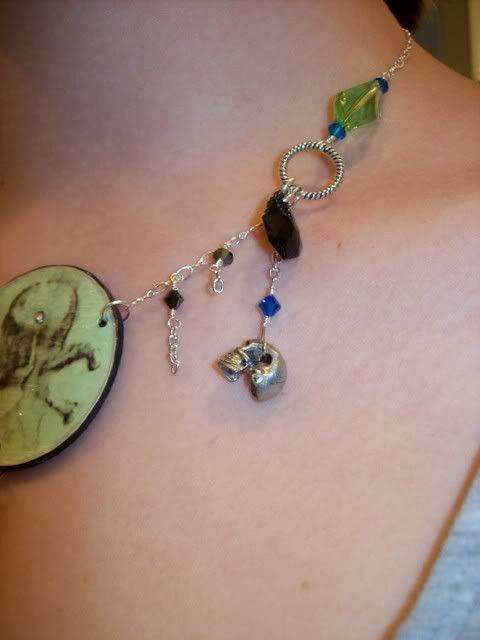 ohhh its too good to be true! and finally, some awesome art for my new place! i was so stoked on this, i couldn't be happier! its a realy sugar skull made from a mold from mexico and decorated in frosting! if i wasn't so happy with all my items i'd be insanely jealous of her mad skills.
thank you so much acidtrix! i couldn't be happier!!