gah i feel terrible it has taken me this long to post pictures! especially when i recieved such a freaking awesome package!!! anywho, enough chat, lets get to the goods!
first up we have some awesome potion bottles that will come in handy for storing ingrediants for potions class. having them pre-labled is useful because i'll prolly be too distracted by professor snape to properly pay attention to what i am doing.
hehe, next up we have my favorite item, the divination tea cup for reading tea dregs! its gold leafed and simply gorgeous! not to mention unique! i will be the envy of all my friends!!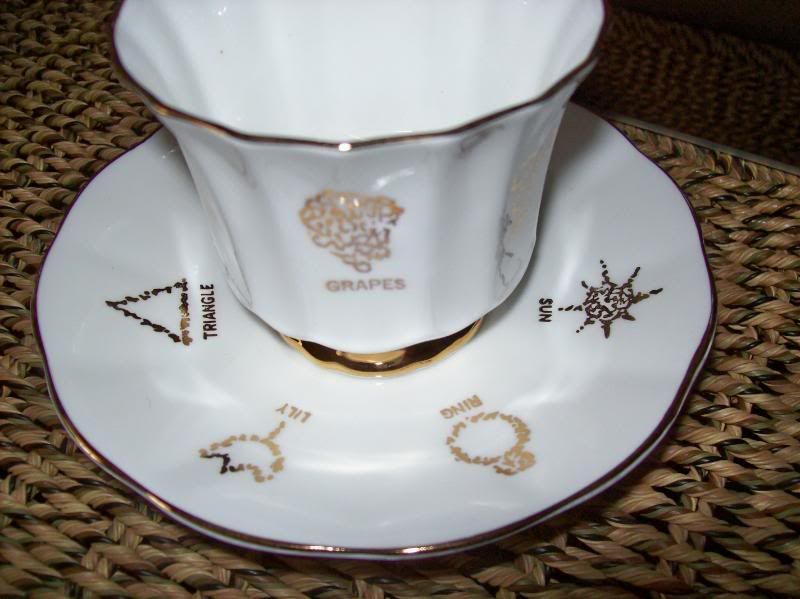 next we have the essential knitted house scarf, a provocative neckless i wish were true, and my second favorite item, the lily-snape cameo.
and here is a shot with everything together, including a fantastic wand made of cherrywood and that has a mermaid scale core, some cherrywood shavings, a box of bertie's every flavor beans, and my cute little owl figure.
thanks again for such a wonderful package ursulaandolive!!