Okay, so this is quite embarrassing, I'm a photography student but somehow I can't take photos of myself. Also my camera was being a jerk and I just noticed that the camera really does add 10...or so.... pounds.
This first one is from about 2 years ago. Horribly crooked stitching and such.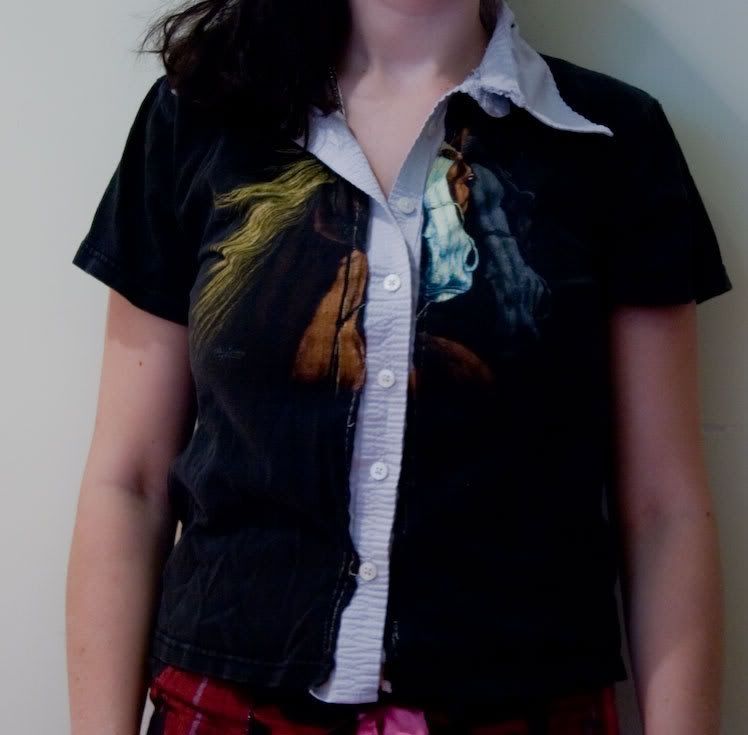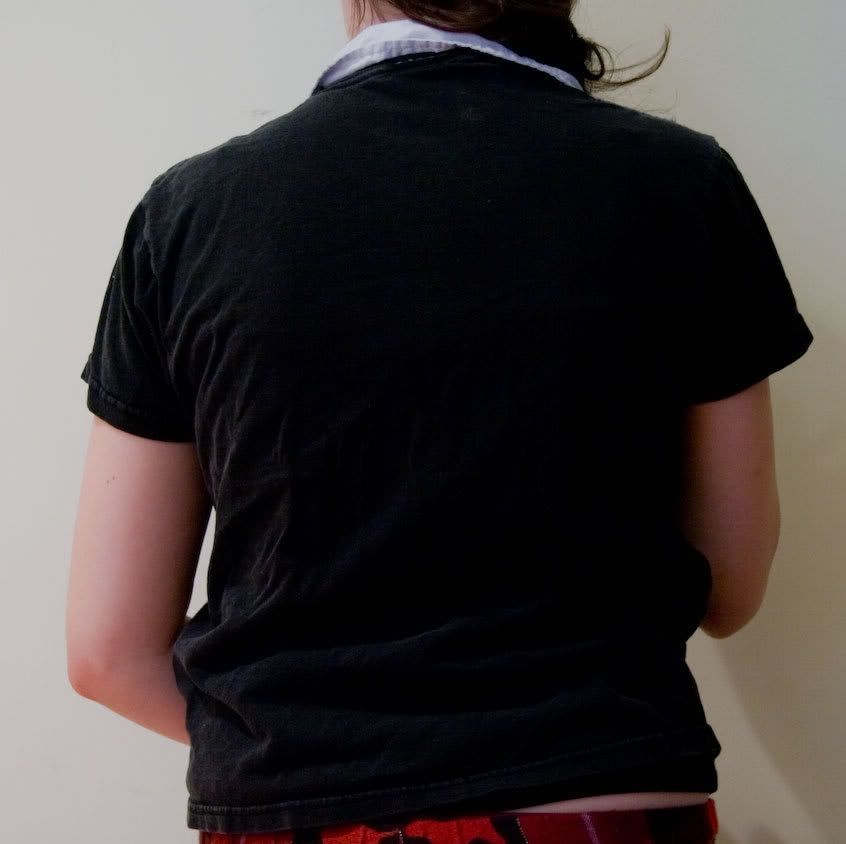 This one is from this spring. Don't mind the sharpie dots on the back... I can be a little absent minded.
PS sorry the pictures are HUMUNGO.