So for X-mas I made necklaces for my sisters. I just traced the pattern off some fabric onto shrinky-dinks (I LOVE shrinky-dinks) using prismas. I sealed them with some rattle-can sealer. I strung the chearms on leather and twisted wire around the ends so I could attach the clasps. The whole thing took about an hour. I think they turned out pretty good. Hopefully the girls like them.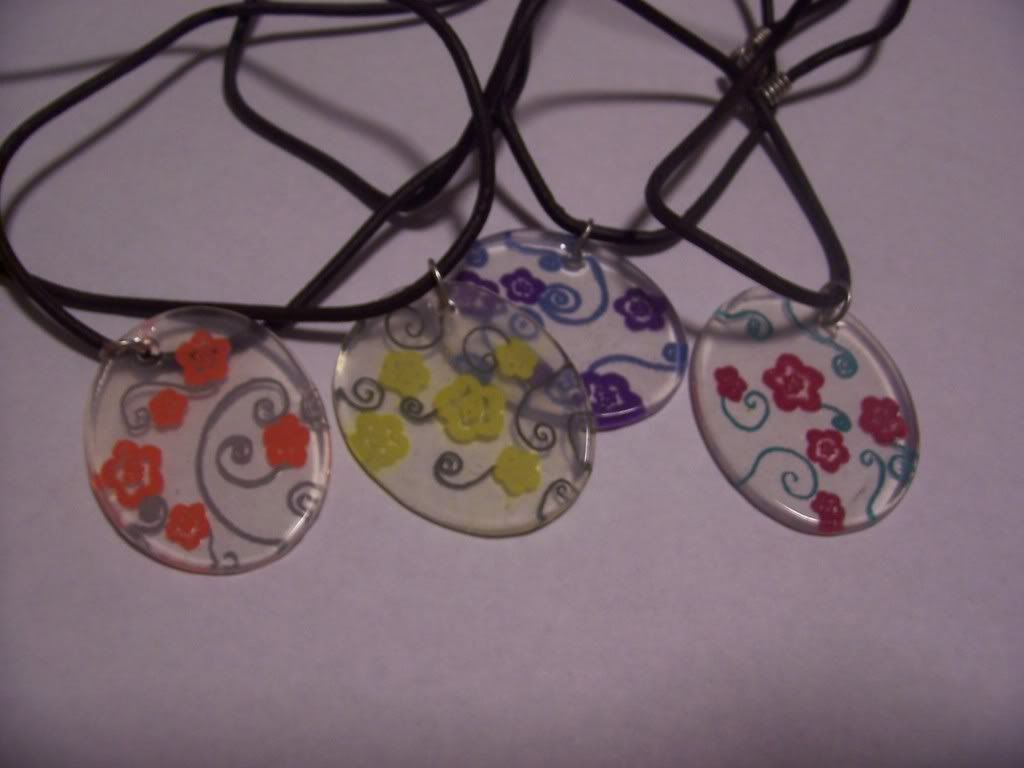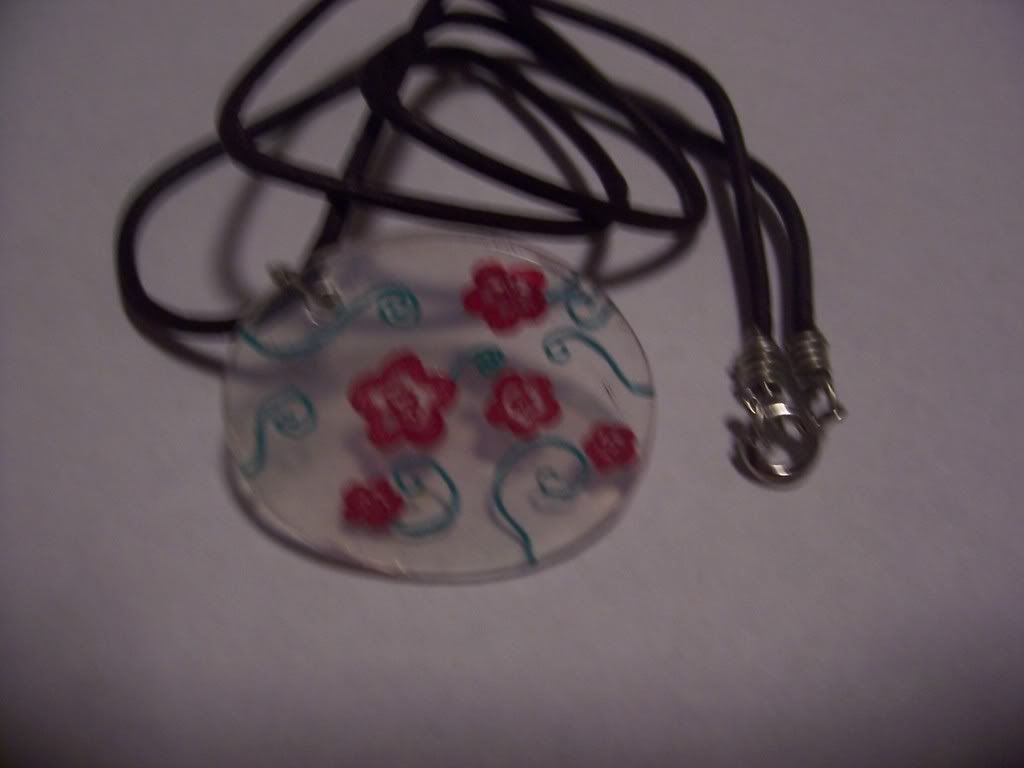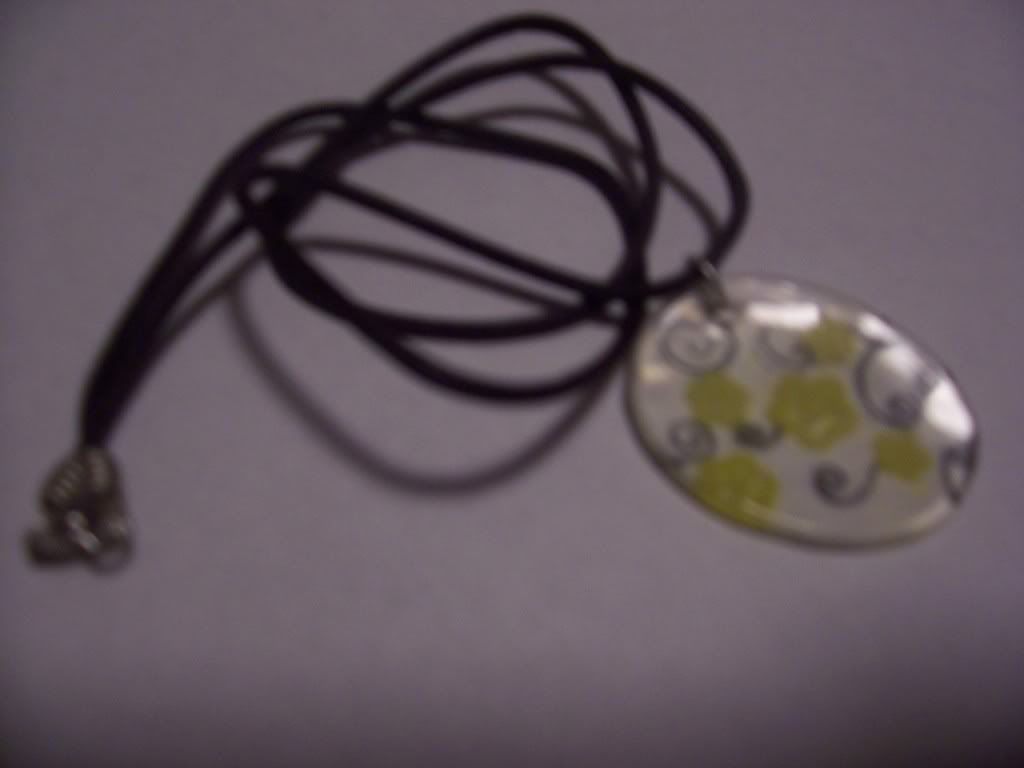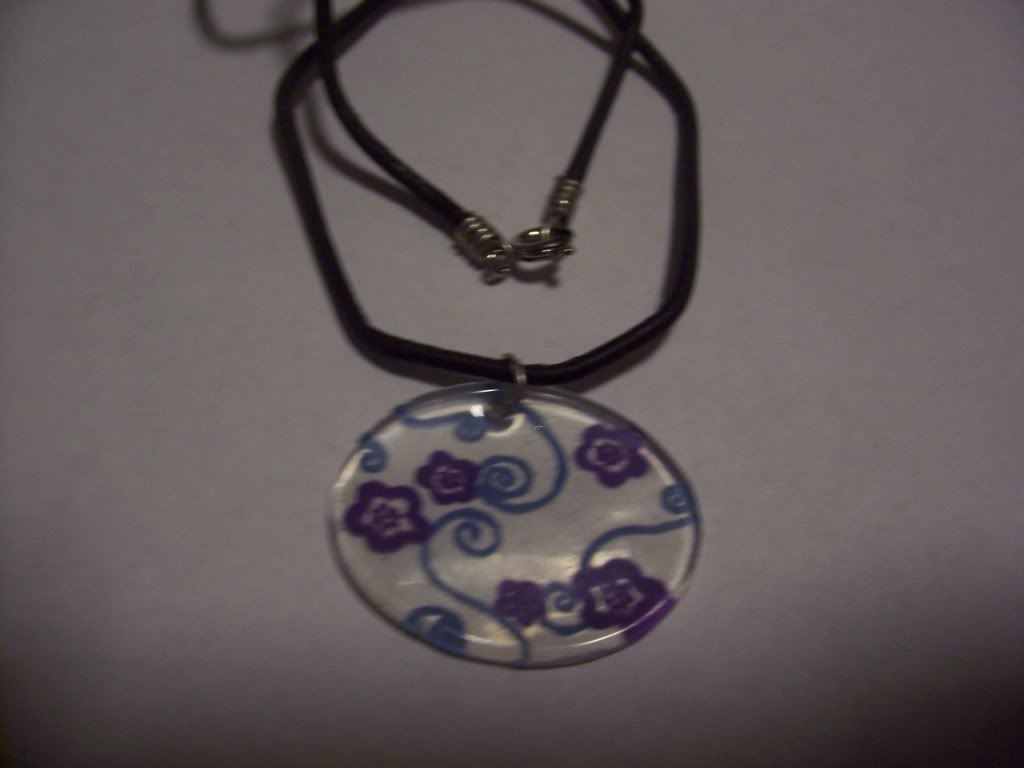 Sorry about the blurry pics, my bastard camera hates me.
Thanks for looking!
Comments are always welcome.