I recently found this rad skull and crossbones fabric at JoAnn's and had to get it. I used New Look 6688 view E. I tweaked it a little and left the zipper off. It was quick and easy (my favorite kind of project) plus Bellee LOVES it! Yeah!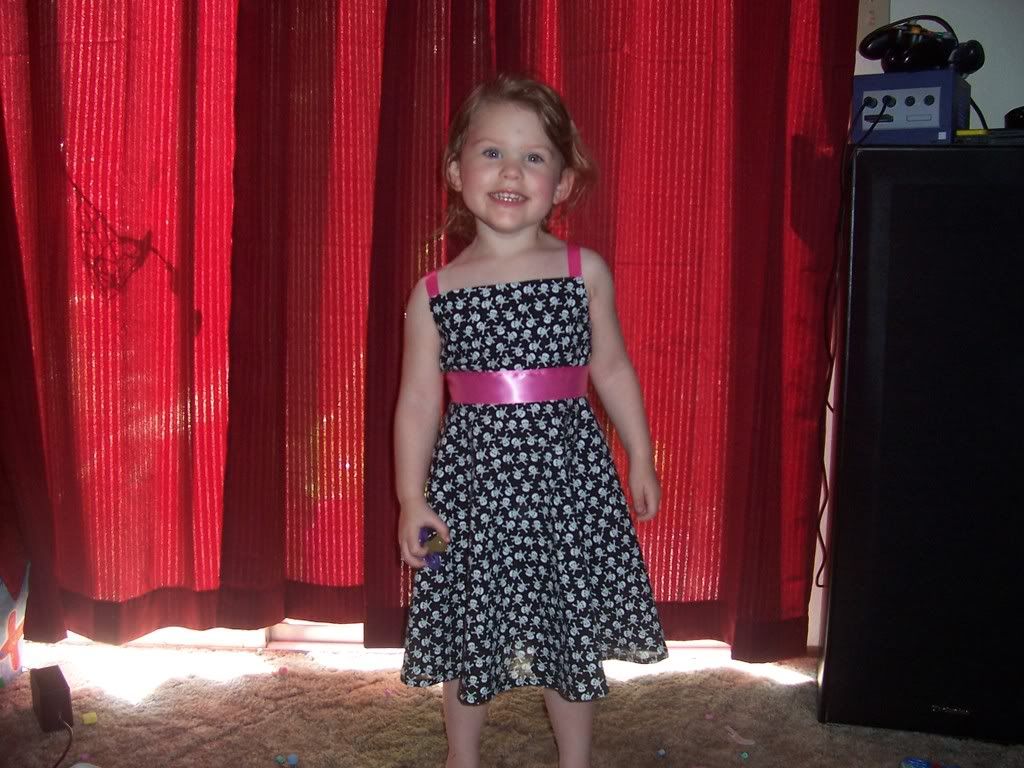 Now she wants me to put bows on it, she's such a girly girl
Comments are always welcome!
Thanks for Looking!!