My mother is dragonfly obsessed. So I made these for her. I was going to try a whole mobile of them but after I finished two I decided to try again another time. I just put the two I finished onto some hooks and called them earrings.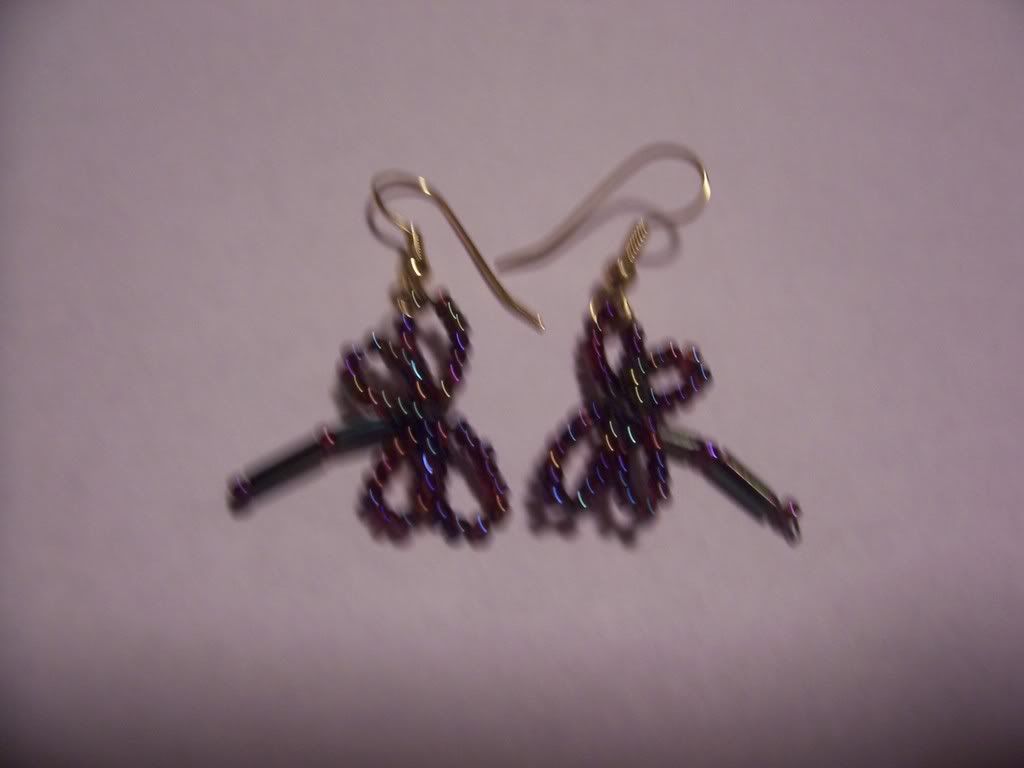 I hope she likes them. Sorry for the blurry pics, my camera sucks!
Thanks for looking!
Comment are always welcome.