...but Monday Night is Gay Night.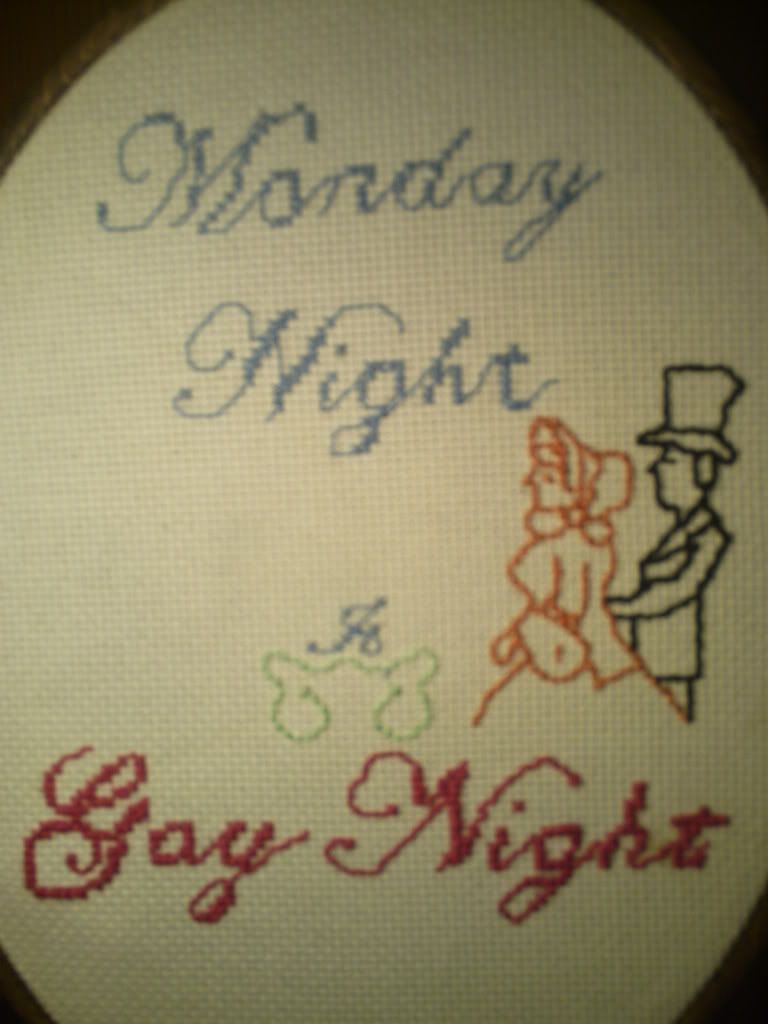 In short, I was inspired to make this from a scene in Rob Schneider's The Hot Chick, making this what I believe to be the first (and probably only) embroidered work inspired from such a source.
For a more detailed explanation of what I was thinking, you might want to visit my blog
www.theawkwardunicorn.com
, but frankly, I don't think it's necessary. Just know that this hangs comfortably on my wall and when someone says anything slightly questionable I tap it repeatedly. Unless it's Monday night of course. Then all bets are off.
This is my first embroidered work, and I must say, I really really enjoy it.
I hope you like it too!