I'm finally posting what I received from QuiltersBlock! Welp, I got a little bit of everything!
Picture of all the contents of the box. Everything from knitting needles to buttons- and of course some fabric that I love!
Close up of the stuff that was in a ziplock bag. Lots of goodies I can use! I love love love those black and white buttons. I will find a use for everything!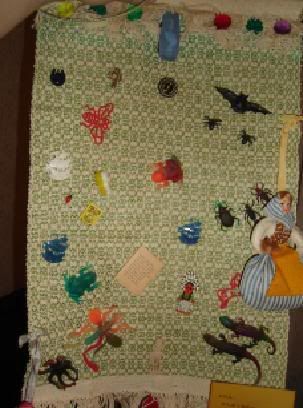 I am not quite sure what this is, but it has some interesting things on it. Maybe QuiltersBlock can give me the details? It has a lot of charms and things on it. It's neat!
A cute pincushion!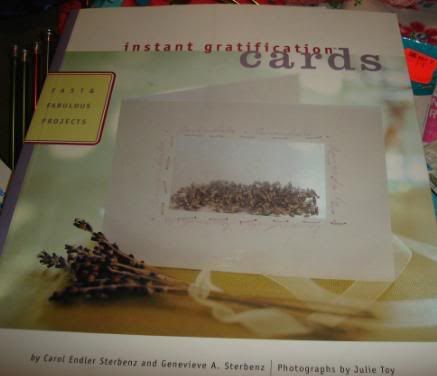 A book on making cards, it has some really cute ideas I will use in the near future.
Thank you QuiltersBlock!!!