I've been doing this since after I used scraps of wrapping paper to protect the covers of my (hired) schoolbooks and (lo and behold) still had the same paper as at least three other people, sometimes for the same subject, sometimes for a different subject with the same size book, which caused problems with lending them out when someone else had forgotten theirs. Then I did this to my Latin-Human Language dictionary with whatever I had lying around, and it sort of stuck. So I thought I'd share.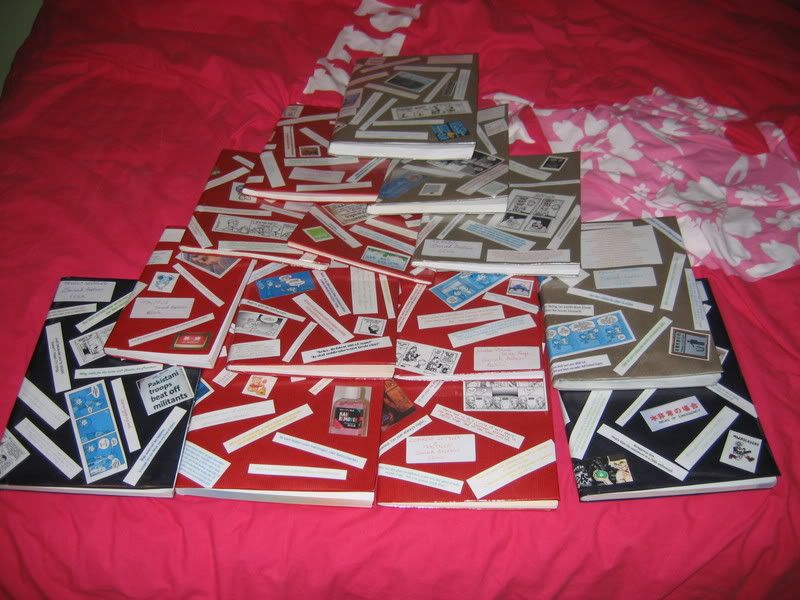 I spent about one afternoon on pasting, folding, self-adhesive-foil-sticking, three hours on cutting and two weeks on the on and off collecting of all sort of fun stuff to put on them.
Comments? Ideas for improvement?