My sister (she's 13) made this and I thought I would like to show it off for her.
She cut things out of magazines and newspapers and then used "
Liquitex Gloss Medium & Varnish
" to seal it when they were placed on the box.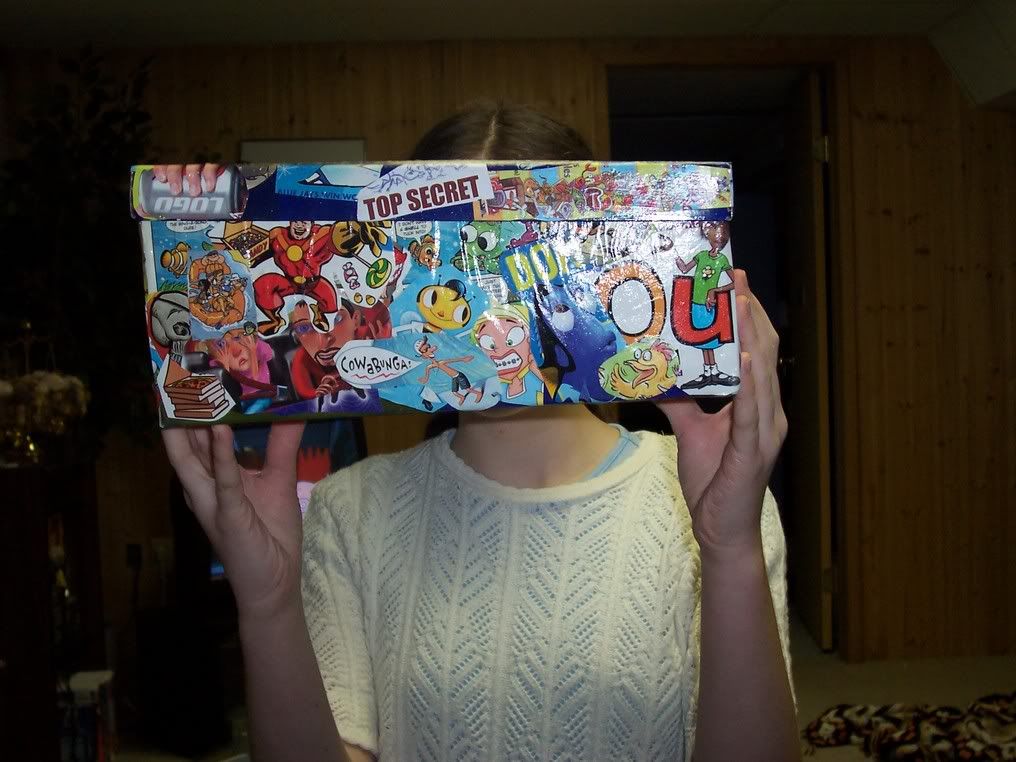 She hid her face because she's actually got six eyes and two noses.
No, just kidding.
There were more pictures but I removed them, if you are still interested in seeing them, please PM me and thanks for your interest.
Those are just three different views of the pictures on the box.
So, what do ya think?