At my place it has been getting really cold.
Of course not quite snowing cold, more like thick frost every morning and temperatures going into the negatives (celcius) every night.
(Would not be so bad if our house was properly insulated!)
But it sure provides for some good photo moments!
Our car was covered in ice, good thing my husband was told not to come in to work.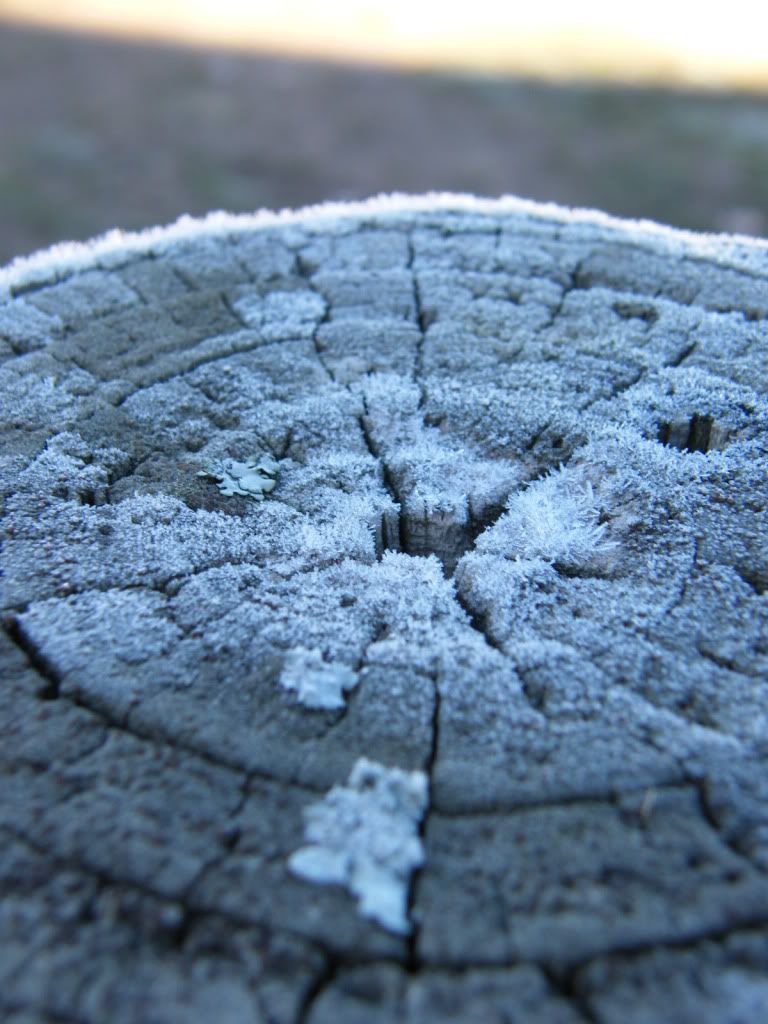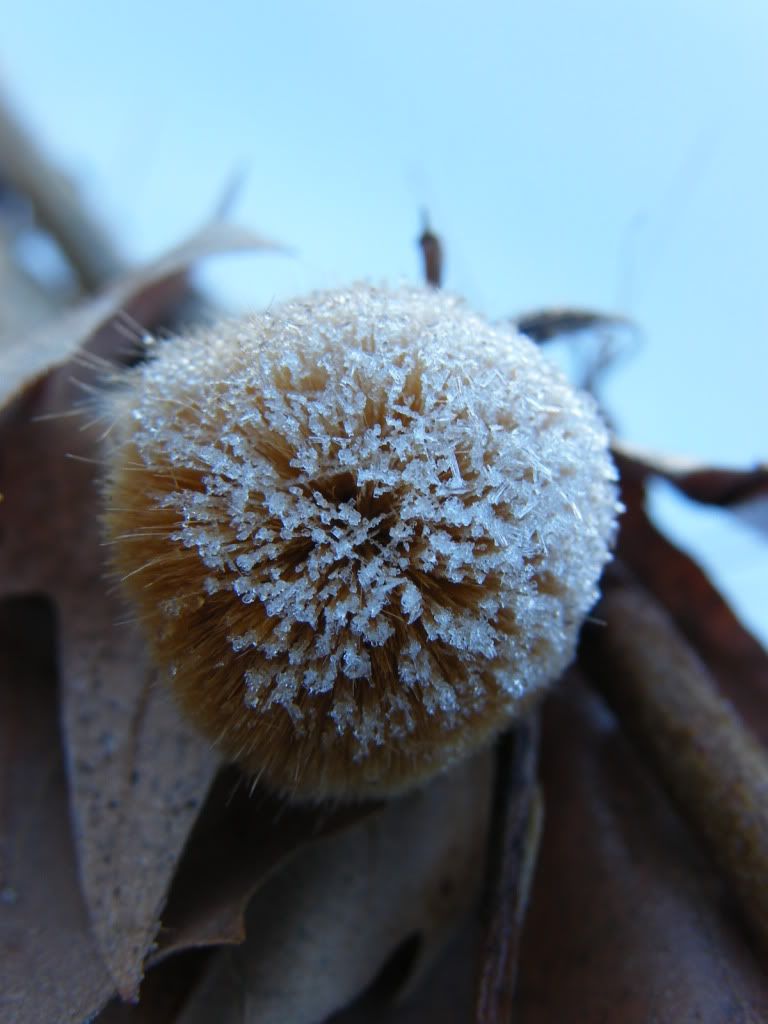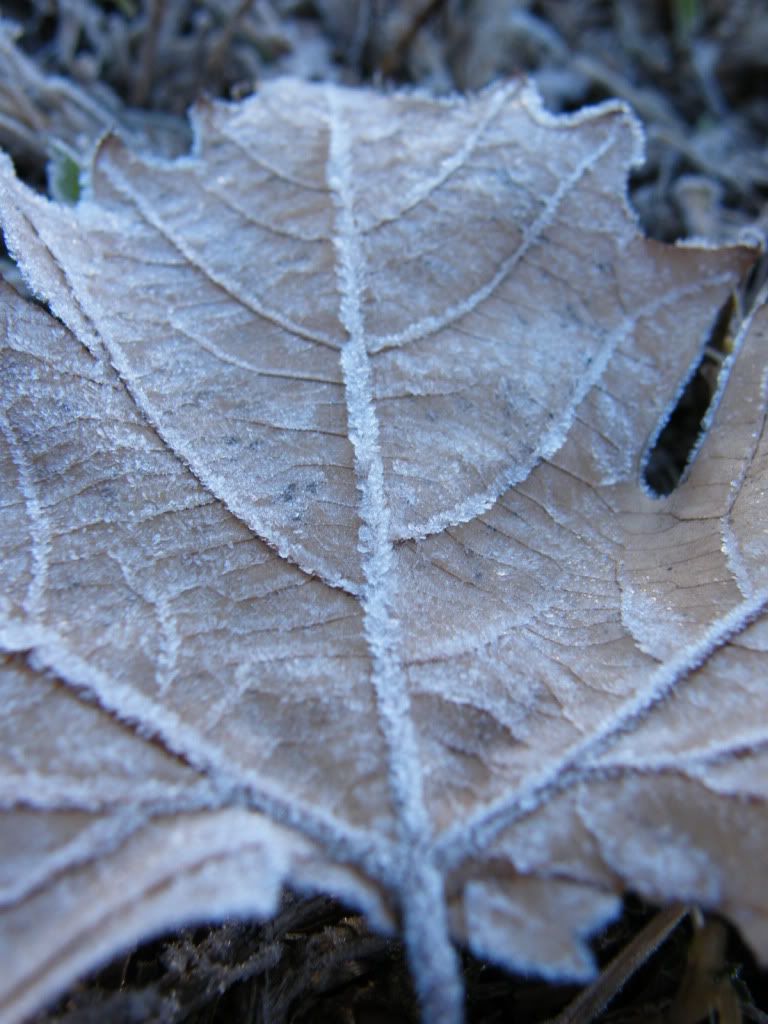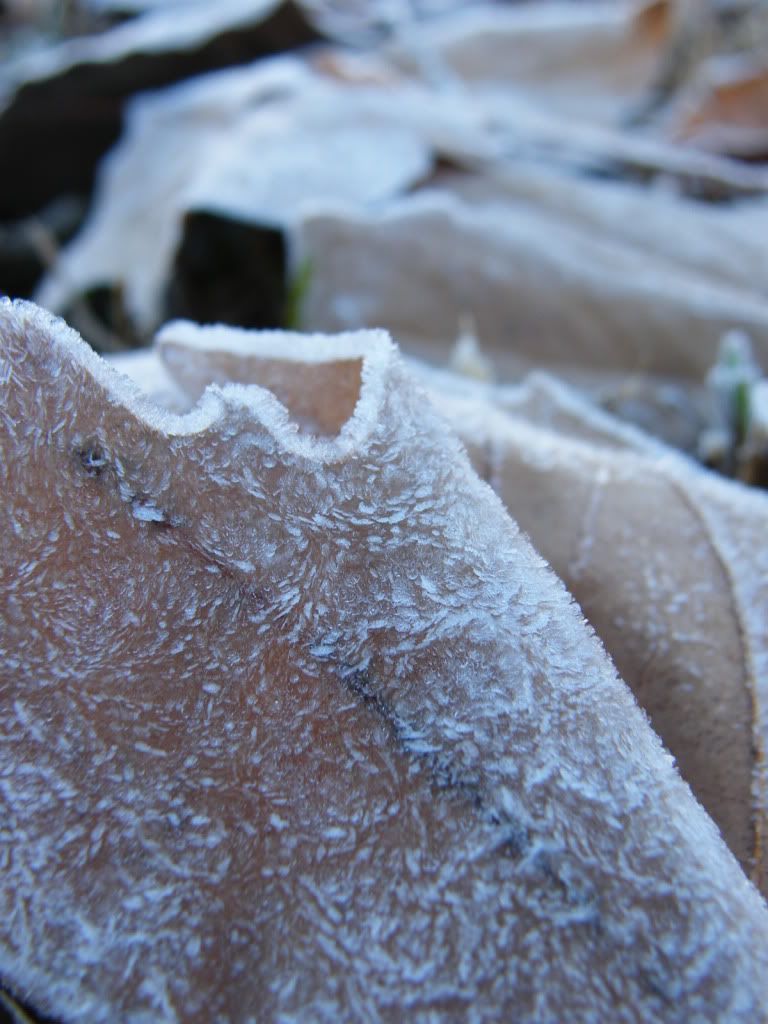 But in the day time when it has warmed up enough to go outside, our demanding little 13month old girl tantrums until we go outside to play in the thick layer of crunchy leaves that cover our front yard...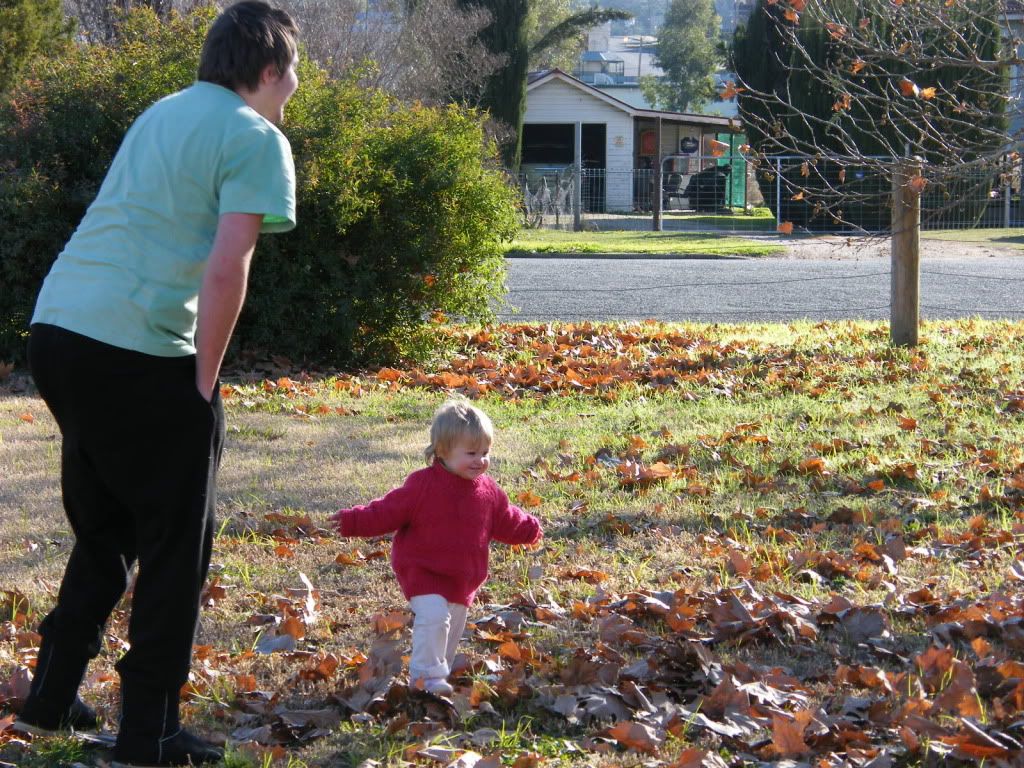 We had lots of fun! Then we found this guy....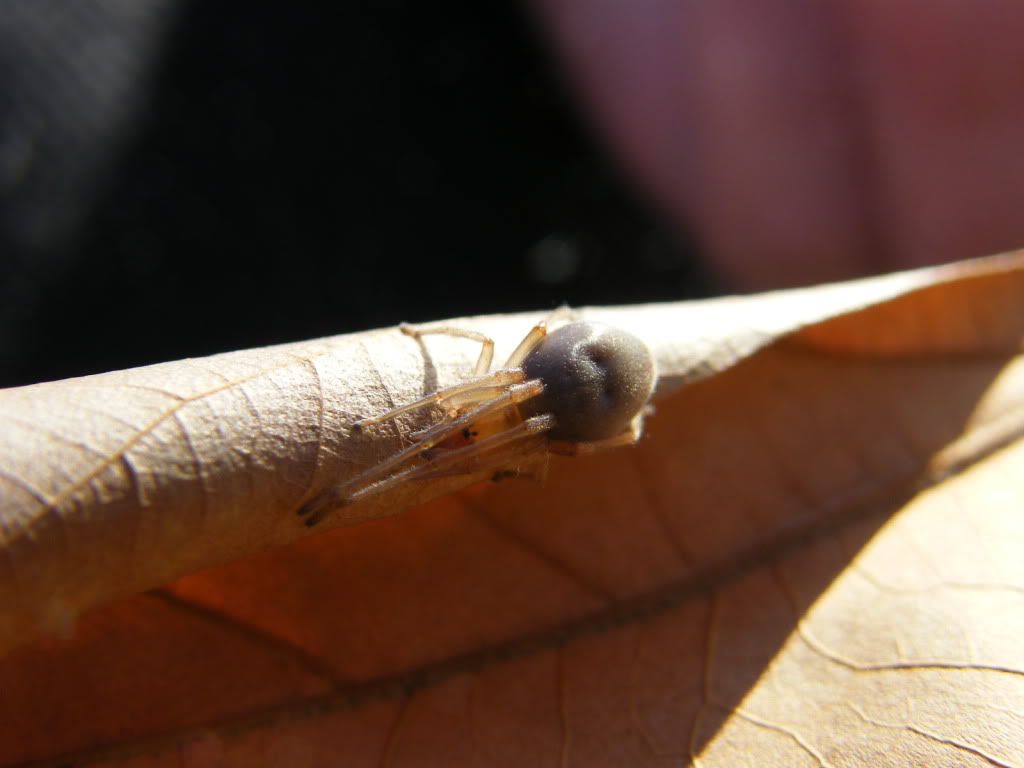 Not so keen on diving in big piles of leaves now.....