Hey everyone
Well my tummy has been a rumbling at me like crazy today. We do our food shopping fortnightly and we only did a small one last time (limited funds!) so we have had no food in the house at all. I begged my hubby to at least let me buy some butter and milk on pay day so we could hold out until tomorrow when we do our big shop.
Silly me didn't get eggs......Ooops!
Oh well, I made these cookies with lots of errors (including my first and last attempt at using my nana's mixmaster!) and used 2tbspns of cornflour (cornstarch) instead of one egg.....
And they turned out pretty yummy!
While I was snapping away a little girl went all sneaky until pop! Up came a hand.....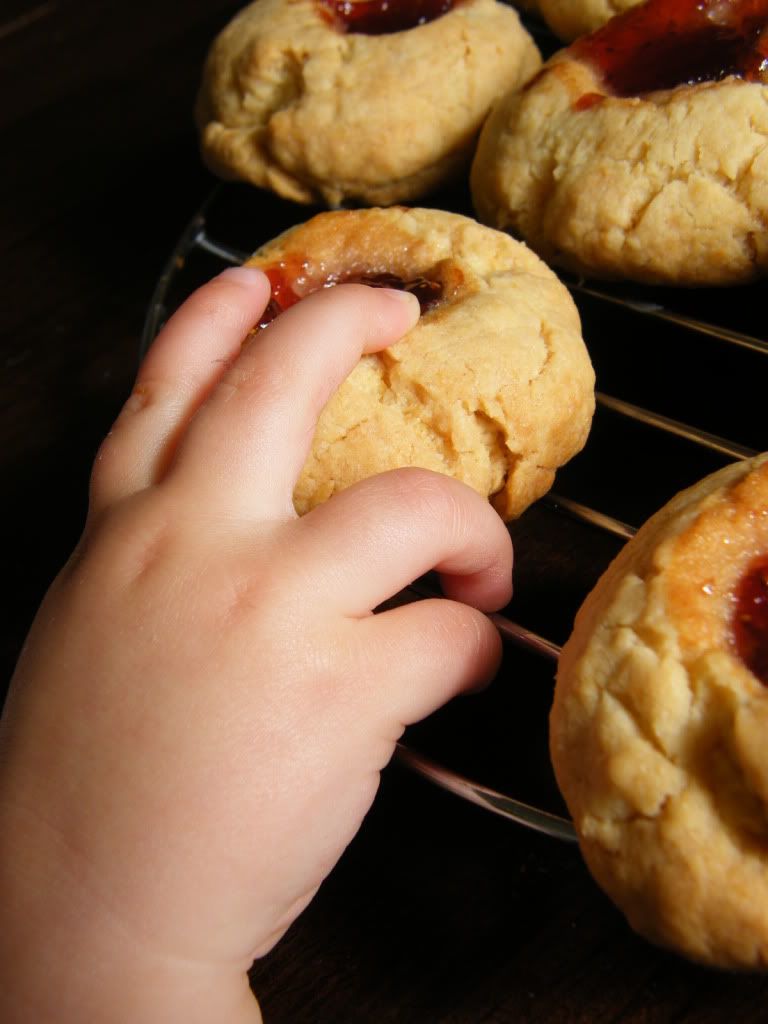 I let her have one anyway....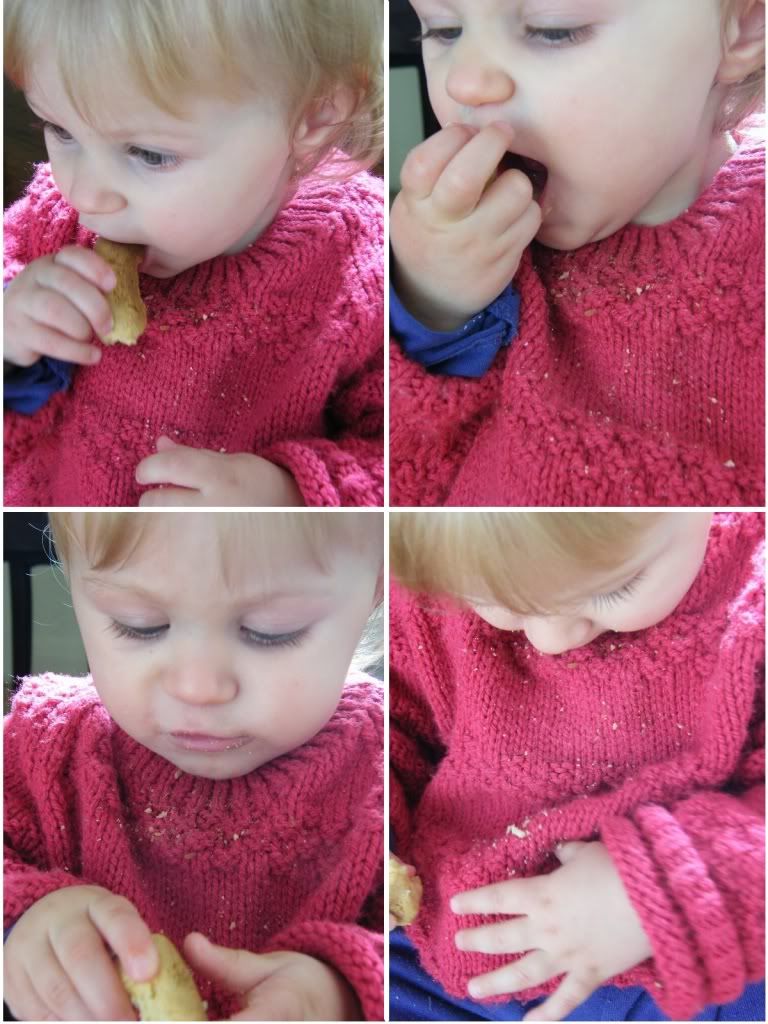 I found the recipe here:
http://www.taste.com.au/recipes/16632/basic+butter+biscuit+dough
There are lots of yummy variations too...