So here's a shirt I did using a design that I found on Cafepress. Quileute High is meant to be the school that Jacob Black (who is a werewolf hence the wolf logo) of the Twlight series attends. I'm really happy with the stencil, it came out extremely clean
upclose of the logo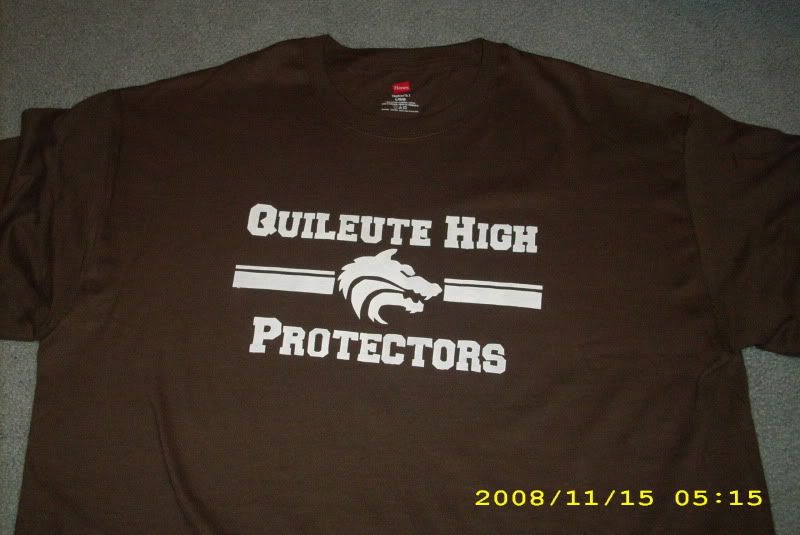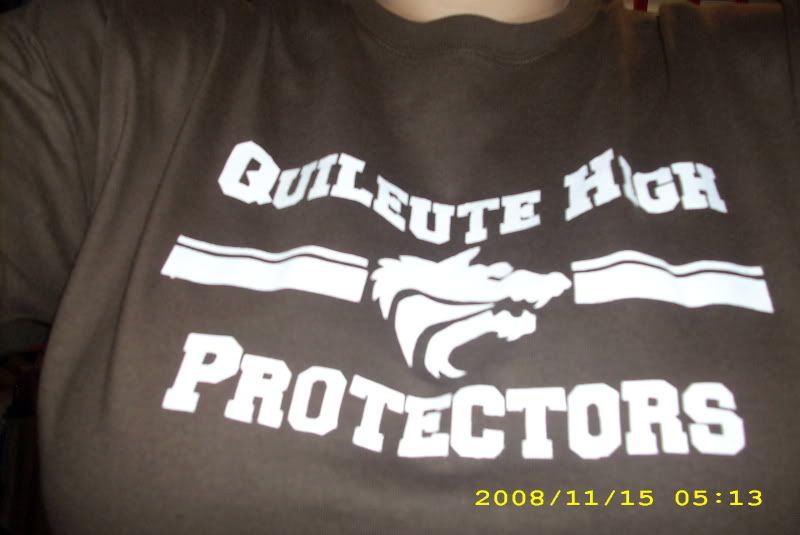 'action' shot
I'm toying with the idea of putting a pawprint and 'Once You Go Pack You Never Go Back' on the back of the shirt. Suggestions for colors would be much appriciated: I have the basic colors (RYGBP (no orange) black, pink, and white) but I kind of want to keep it simple. I need a color for the pawprint and the words and I would prefir to have one white.
Also, because I don't feel like starting a new post, here's a cell phone charm I threw together, nothing much.
anyone recognise the hat charm??
[EDIT:] Here are two more I made for my best friend's stepmom and her friend. Also modified from designs I found online. A couple of firsts here: First multicolored stencil, first time mixing own colors (trees and clouds). Everything is freezer papered except the trees, which are handpainted. They loved them!