A friend of mine is a huge Zelda fan and knows I love new and interesting craft projects. So he asked me to make him his very own set of Zelda armor which may or may not be incorperated into his Halloween costume as well as into his daily life as much as possible. The whole process took maybe twenty to twenty five hours of work and the supplies (many of which I already had) cost about $20. Not too shabby, if I do say so myself... I'm really happy with the results, and he is exstatic (to say the least). So, without further ado: Zelda's Magic Armor!!!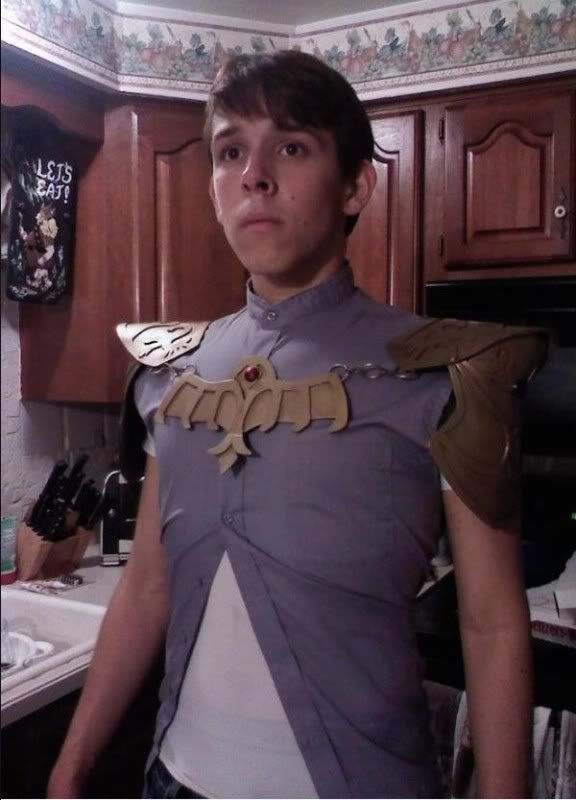 (The grey vest/tunic thing that he's wearing under the armor he made for his costume.)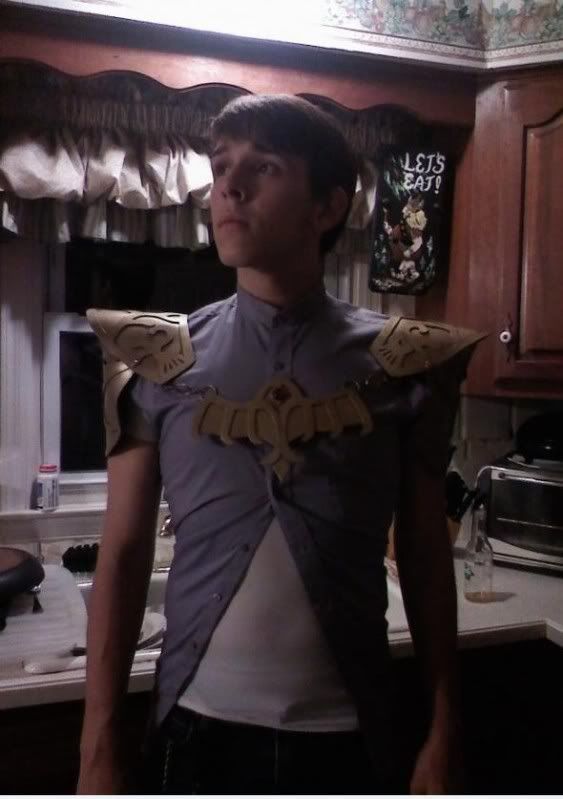 The whole thing was made with craft foam, gold spray paint, jewels, and closes in the back with a gold chain so that it can be more fitted to the wearer. I use this tuttorial
http://www.entropyhouse.com/penwiper/costumes/helmsdeep.html
. Which was amazing, althouhg I did skip a few steps. Any Zelda fans out there, let me know how I did!!