Since school let out for the summer and my summer job hasn't started yet, I've been bored out of my mind. So, naturally, I've been crafting up a storm. Here are my first attempts at Mod Podge.
A small plastic drawer set (about 7"x7"x7") for my desk at school collaged with musicans and other tidbits from Rolling Stone
close ups of sides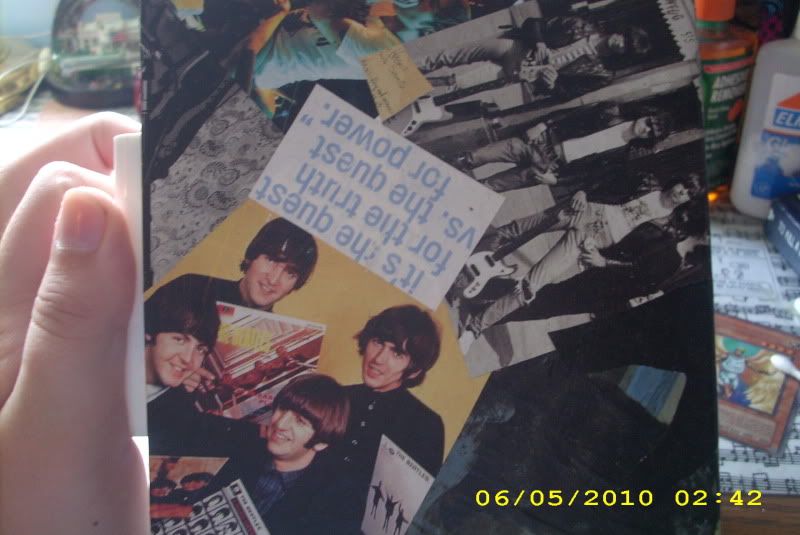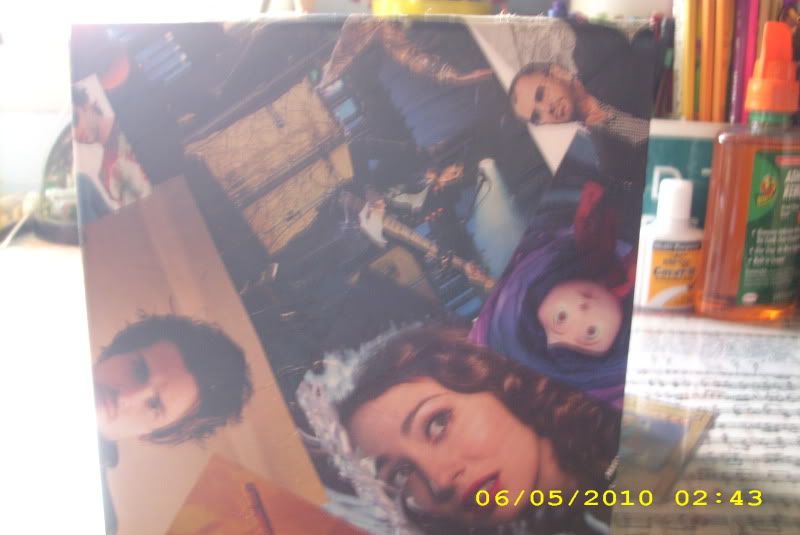 Spot any familiar faces?!
And a lockable DVD case (purchased for under $5) as a graduation present for a film enthusiest friend of mine. Collaged with the covers/posters of some of his favorite movies.
closed
opened (holds 60 disks)
close up of top (the top was originally clear red plastic. what I didnt collage I colored with black paint pen)
Feedback welcome!! Any tips for future projects always welcome!!!