I went to Hobby Lobby the other day to grab some supplies when I came across some blank russian dolls. I couldn't resist myself and bought them. It took me a while to figure out what I wanted to do, but then I decided on a Harry Potter theme.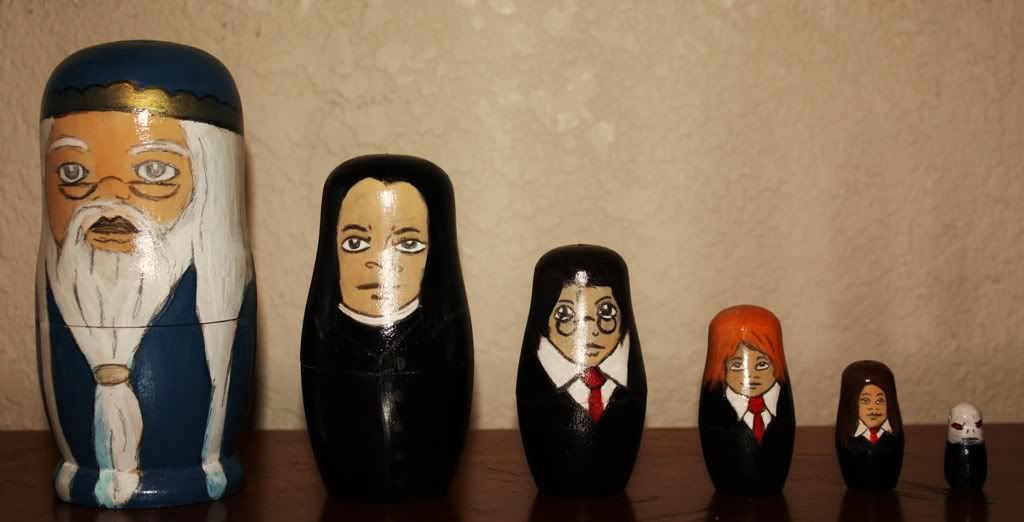 Albus Dumbledore, Severus Snape (my personal favorite), Harry Potter, Ron Weasley, Hermione Granger, and Voldemort!
I'm planning to do a True Blood series next. Hope you all like 'em.