everyones yarn is sooo great!!
sorry to ruin the great yarn parade haha
well this is my frist yarn worthy of fiber friday even though it isn't as good as any of the great creatoins above me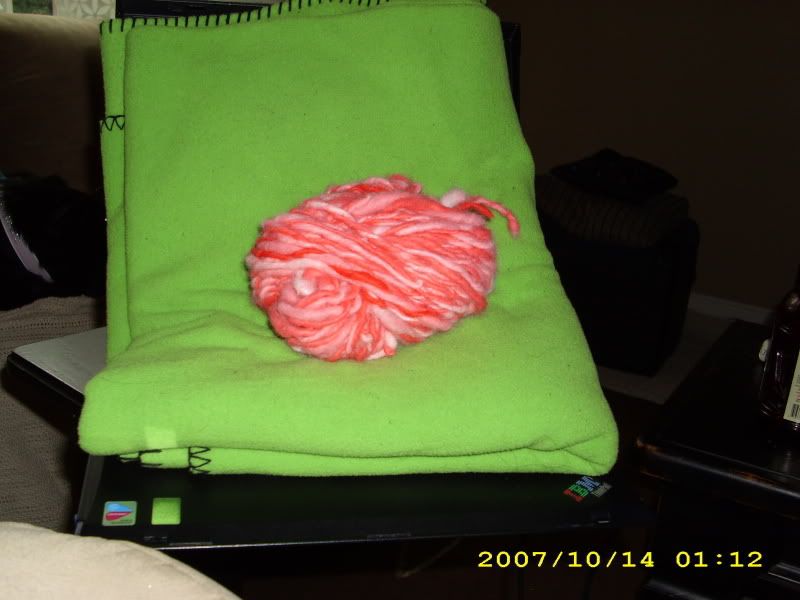 dyed with kool-aid one pink lemonade and one fruit punch then plied thogether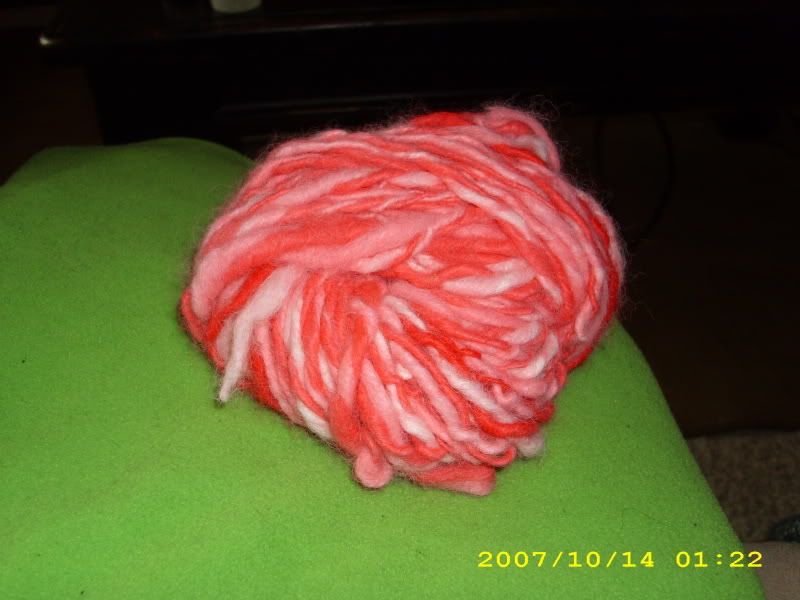 and now my frist spinning with something other than fiber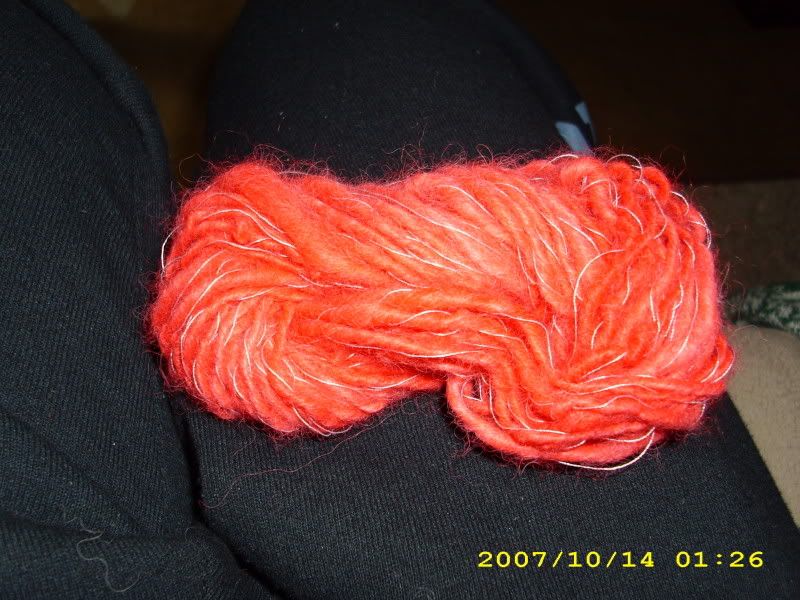 plied with white thread, which is kinda loose, any tips?
thanks for looking and happy fiber friday!