I have six tattoos, but pics of only three, maybe one day I'll be able to show all of them. But lets start with these three:
My dog's paw print it's on the right side of my lower belly
a pic of Kitty it's in the middle of my lower back, close to my butt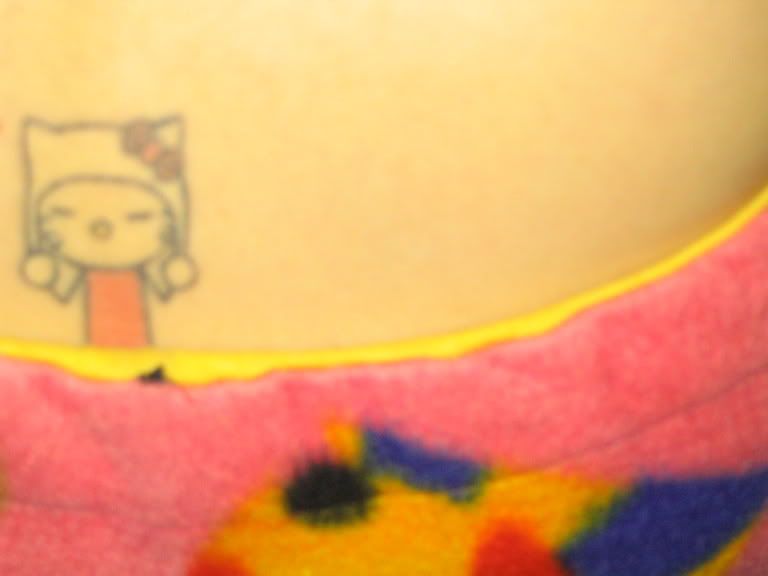 and black sun on my chest, left side
Don't you just love my pants!?
The other tattoos I have are: a big lily and some tribal stuff around it on my back
tiny daisy on my neck
peace sign and a lily on my ankle
flying butterfly and stardust on my leg.
Gosh! Tha makes seven tattoos, not six! I've always thought I have only six! LOL but who's counting anyway.