For my brother's wedding, which was this past weekend, I made a Companion Cube card box (from the game Portal).
It took soooo much longer than I thought it would, but it was worth it in the end.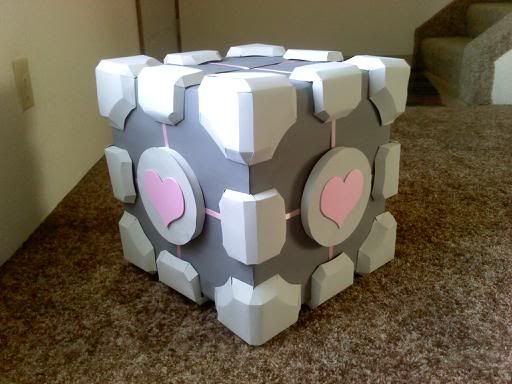 Everything you can see that is gray is just posterboard with acrylic paint. The hearts are cut out of a craft foam sheet.
The light gray pieces were really complicated, especially because I'm not very familiar with papercrafting. They are each made out of a single folded piece of posterboard. The corner pieces have 19 facets, and the edge pieces have 15. Here were my templates, so you can see how complex they were: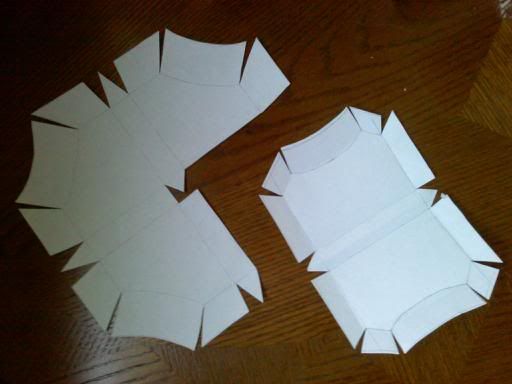 In-progress photo:
It went over really well! My brother and now-sister-in-law loved it, and a lot of the guests thought it was really cool (we were a geeky crowd).