This is my first post, so hello everyone!
I'm going to a Christmas party in a couple of weeks, and we have to wear something nice and "special" there.. I don't have any nice clothes, but then I remembered a dress I bought before summer. It looked horrible on me, and I had only worn it once, so I decided to reconstruct it.
Here is the before: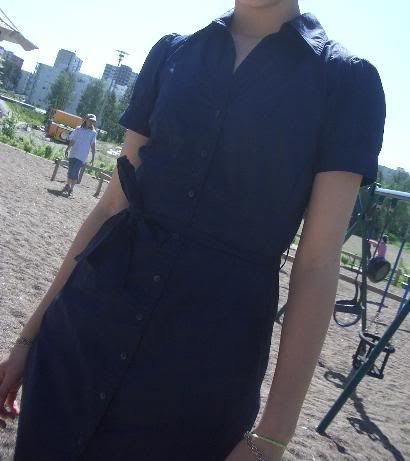 And here's the after: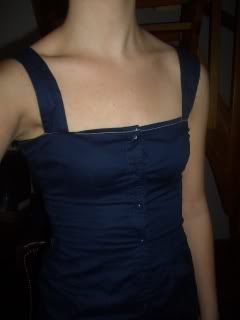 (Please excuse the wrinkly-ness!)
I cut of the top part from just under the sleeves, then used the "belt" for straps. I also took it in a little bit. For some reason my machine won't work with any other strings but white ones so I had to use them, but I don't mind.
Any comments and criticism are very welcome! This was my first "big" project so hints and tips are appreciated too