Hello,
I have been enjoying making jewellery for the last couple of months and have been fooling around with different ideas. So here are my latest bracelets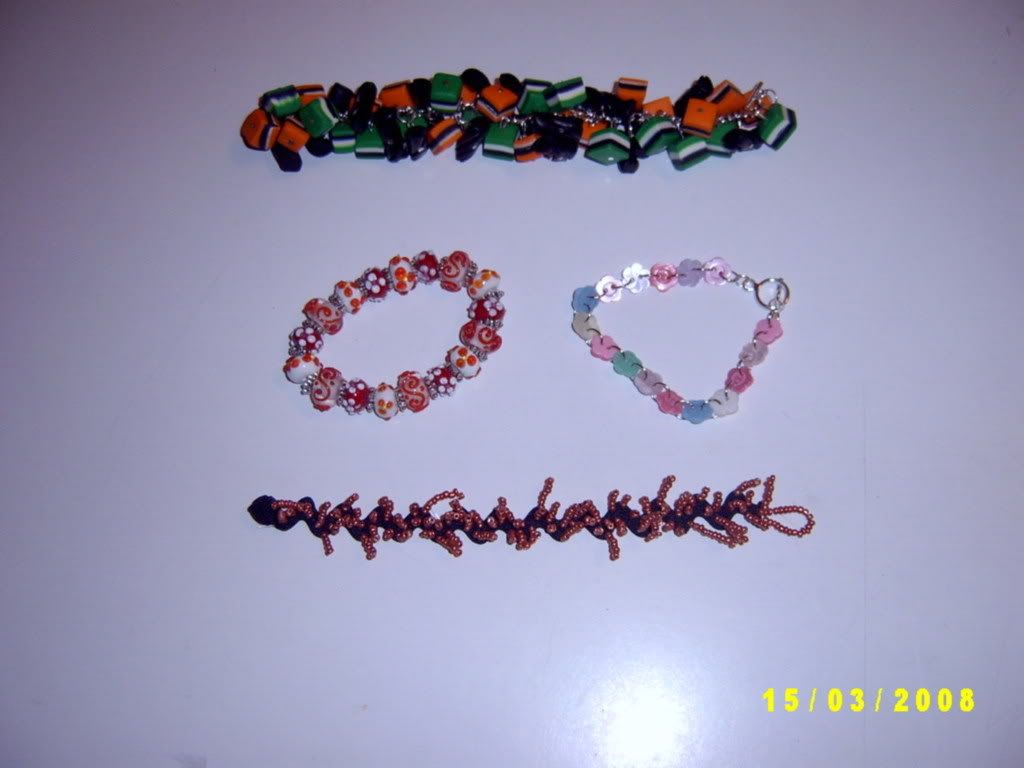 This one makes me hungry! Liquorice allsorts.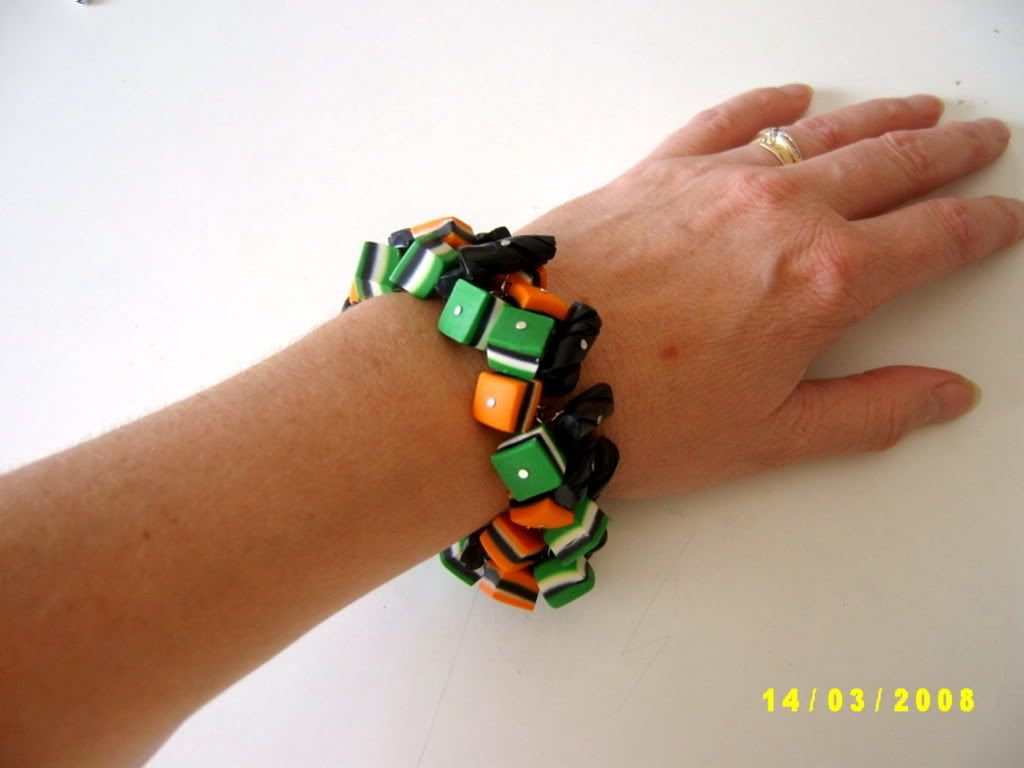 simple elastic bracelet
a crazy beaded ric rac bracelet (this one was inspired by a hedgehog, lol)
and lastly a tiny button bracelet for a friends daughter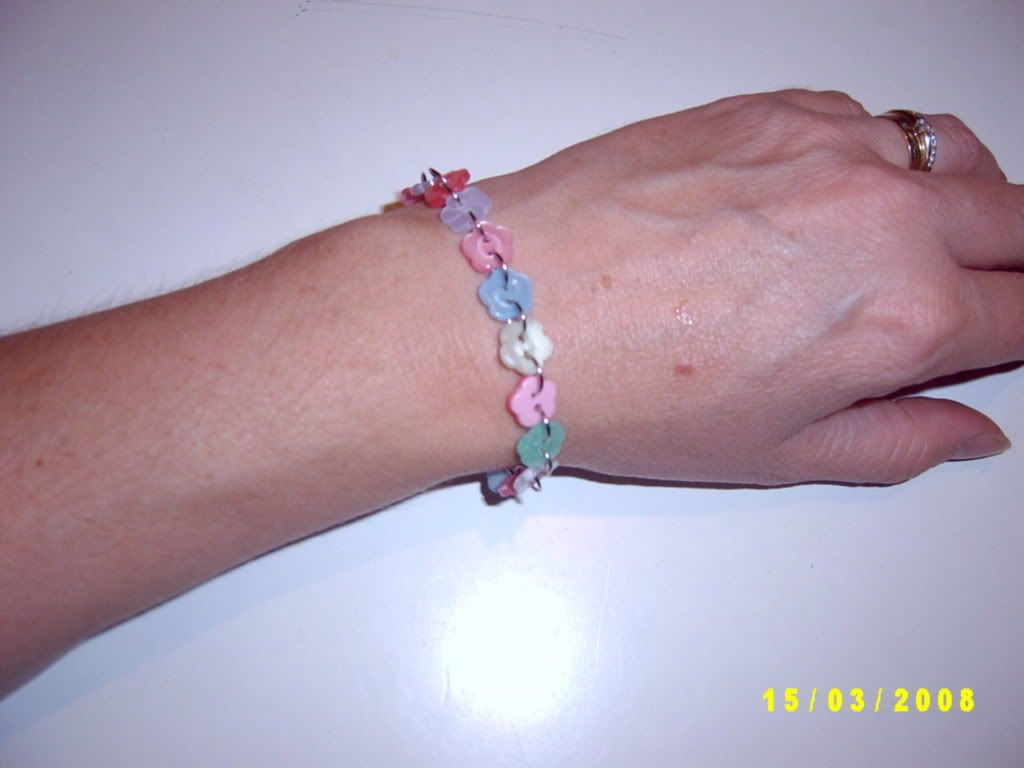 So what do you reckon?