Just some beaded bracelets I made over the weekend.
All are made on elastic cord, I have a thing about feeling choked by jewelery.
Ceramic and wooden beads (this is 2 necklaces meant to be worn layered):
Wooden beads in brown and blue... not sure why but I love that combo: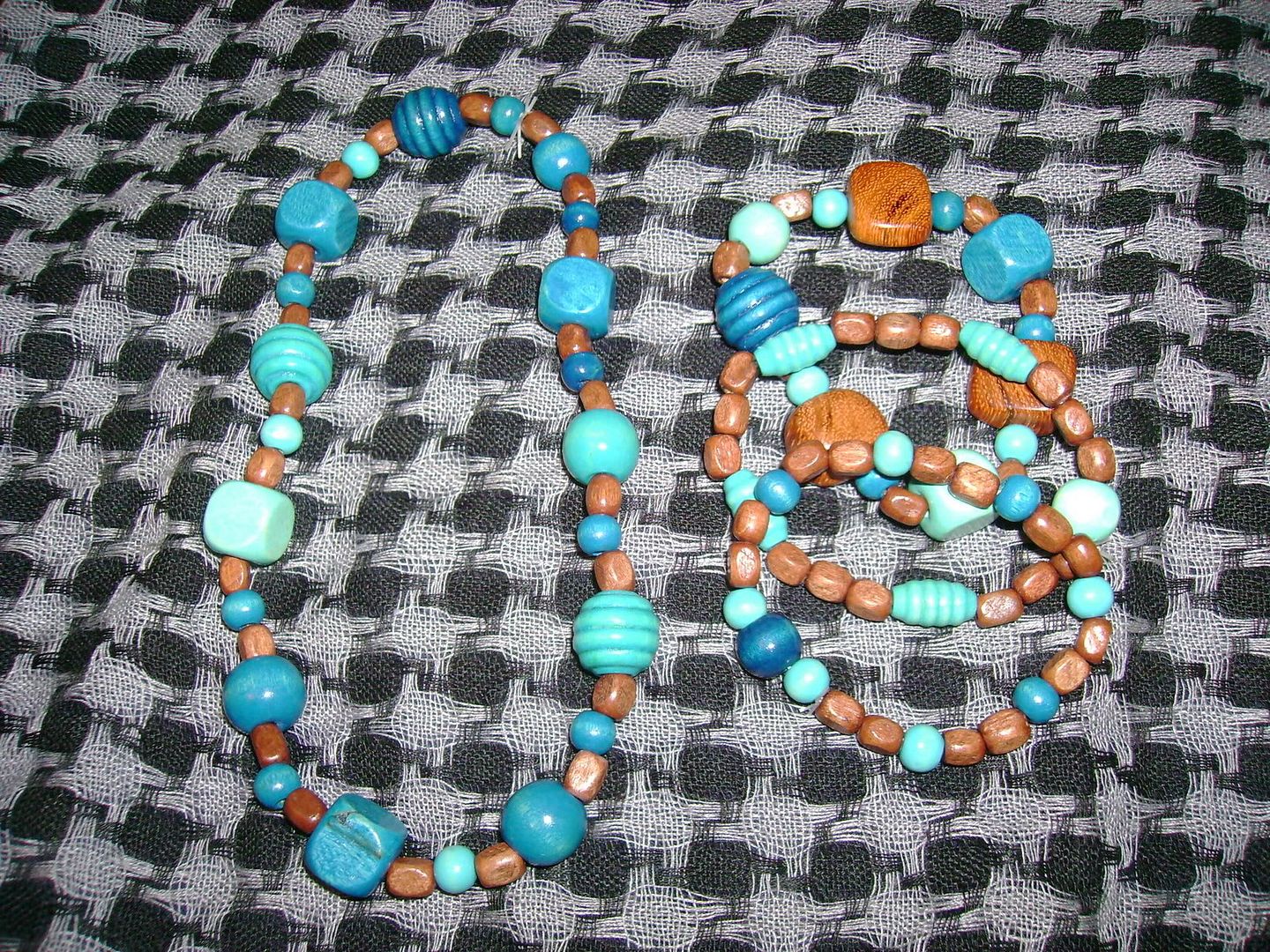 Wood and bone beaded bracelets.
Thanks for looking!