I received from
crescentfresh
yesterday! ... delayed a bit due to Canada Post once again, sigh.
One of the items I mentioned needing in my list was something I could hang on the wall to organize my hair sticks and hair clips. She came through wonderfully with this beautiful organizer:
Please forgive the wrinkles it incurred in shipping, my iron got gunked up in an interfacing mishap and I need a new one.
Here's a picture of it holding some of my hairtoys: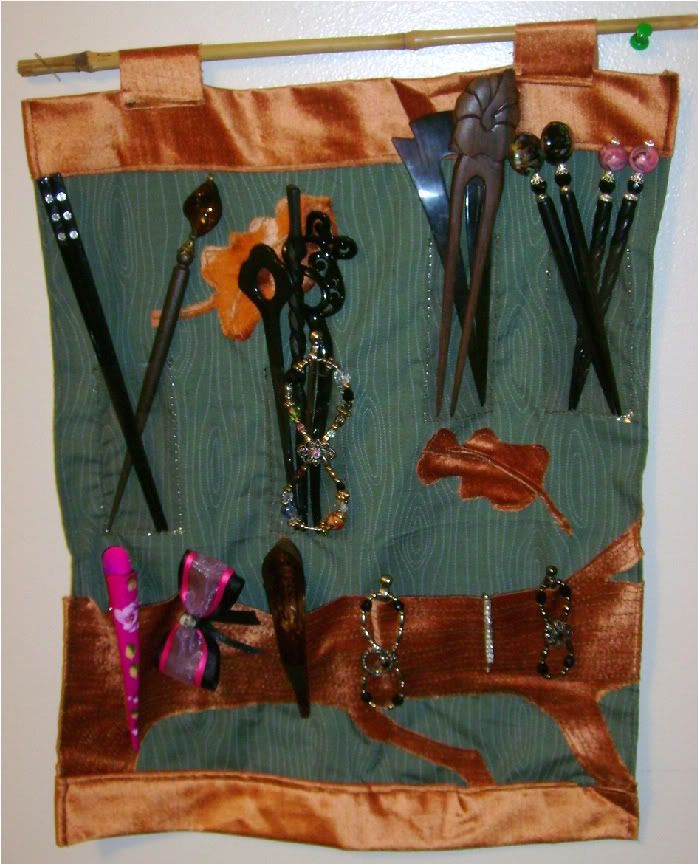 Crescentfresh also sent this amazing batik tree painting!
It's absolutey beautiful, Im going to find a frame for it this weekend. I can't believe she made this by hand!
And finally, I received a hand-drawn bookmark with a pencil made from a twig, and notecard with a letter written in it (that crescentfresh had received in another swap).
Thank you so much crescentfresh and thanks to the mods and other participants for a great swap!