I've recently discovered sock monkeys. There is nothing better than rummaging through thrift stores, looking for materials for my latest projects. I found some great socks [I washed them of course] and several vintage buttons. For about 4 bucks, I have enough materials to make several monkeys. When my husband was a small child, he had a stuffed monkey, he called him Mr. Bim. The love of a childhood toy is something that is never forgotten. Mr. Bim is long gone, as are most childhood toys. So for Valentine's Day, I made him this monkey. Nothing expensive, but more sentimental.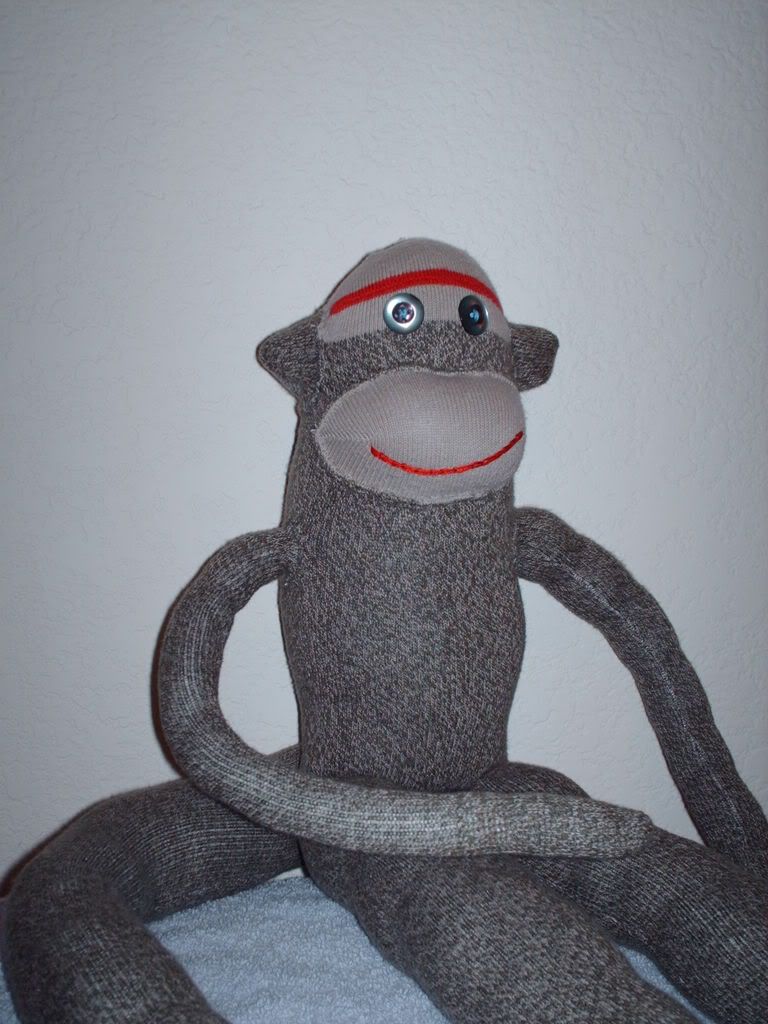 This project is extremely forgiving. My kind of project.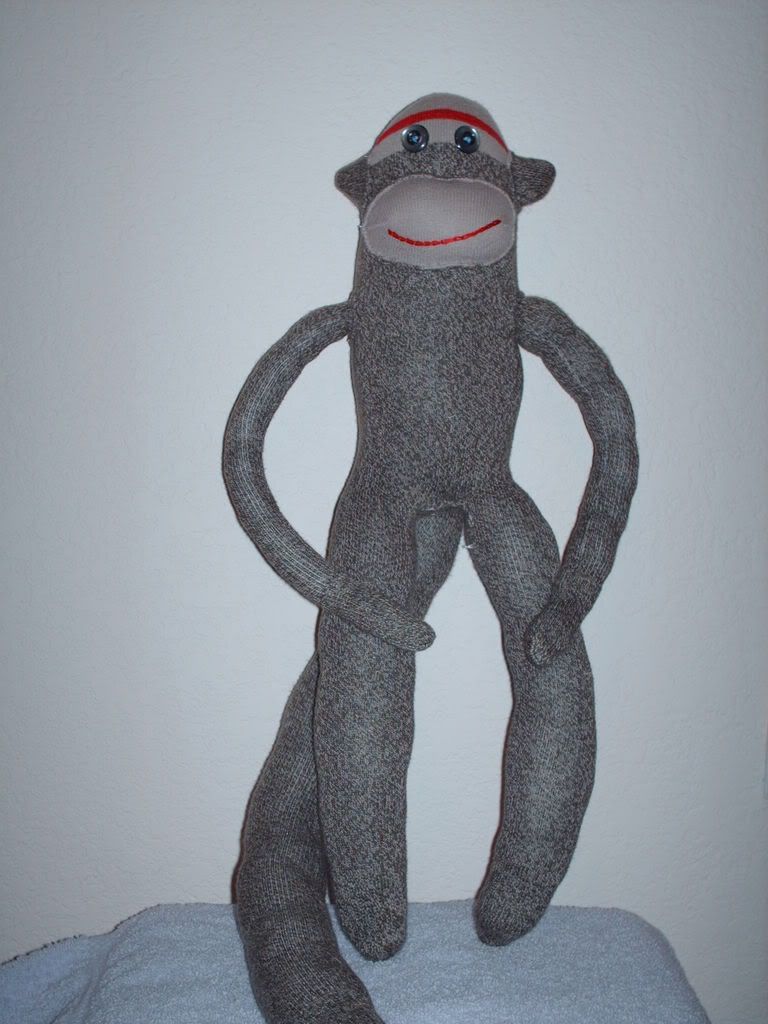 Ignore his large tail. He was born with it.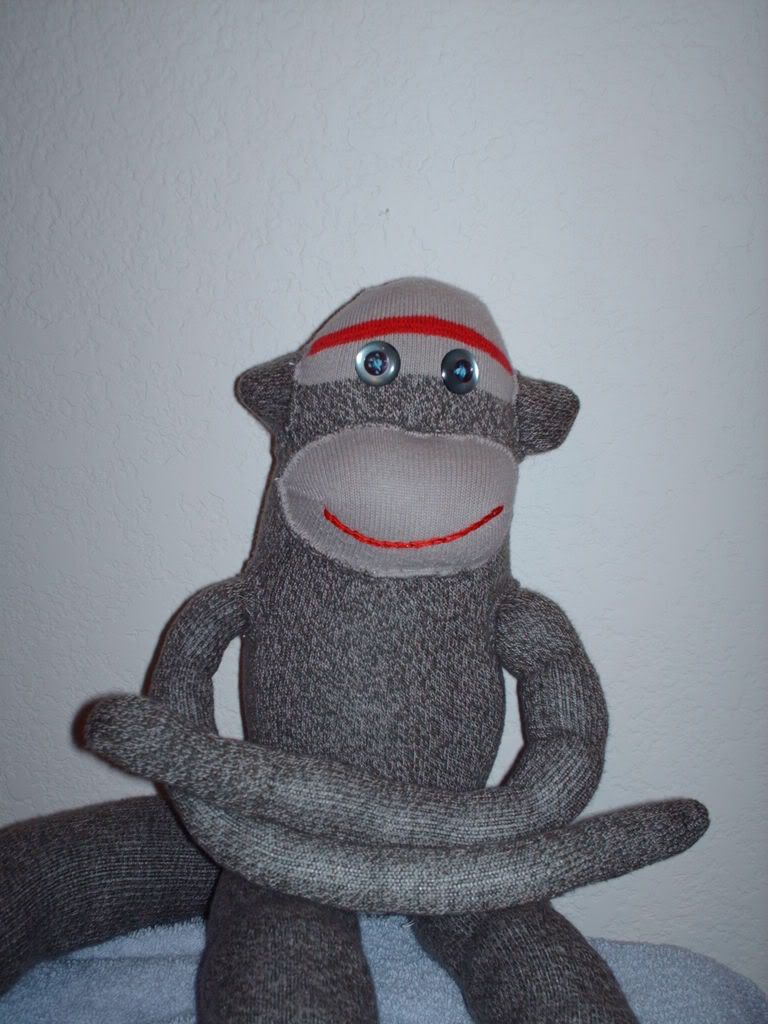 He turned out to be a ninja monkey. His red headband is the toe seam from the sock. I think it adds to his personality.