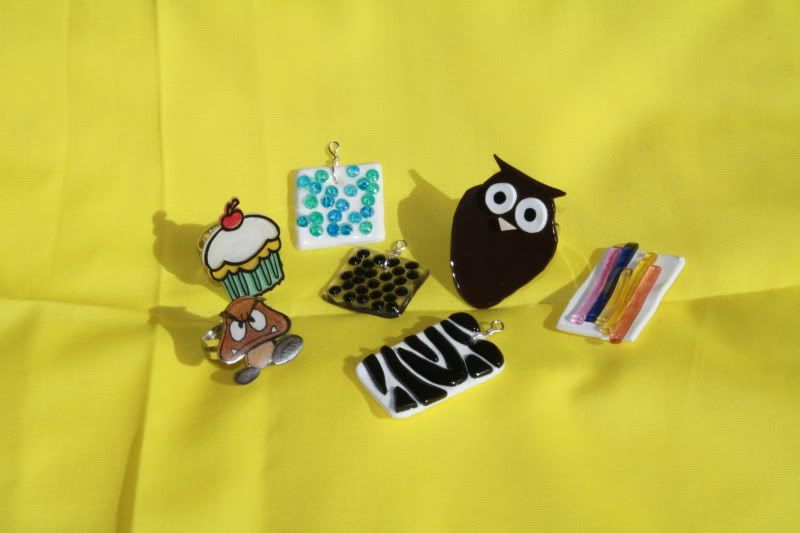 Group shot. Clockwise from cupcake (which is a ring): two fused pendants made by layering shrunken punch-outs from a regular paper punch on top of a square of shrunken plastic. An oversized owl ring. A fused rainbow pendant, just shrunken rainbow colored strips layered on a shrunken rectangle. A fused zebra stripe pendant, this one is my favorite, the stripes were just shrunk and layered on the shrunken white rectangle. And last but not least, a Goomba ring.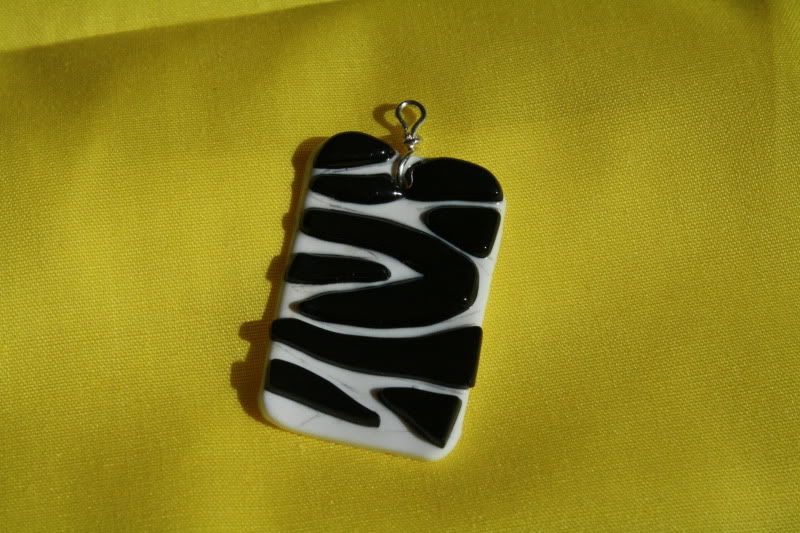 A close up on the zebra ring (try to ignore the pencil lines, I didn't even notice them until now!).
And look - LOOK at this travesty! I almost can't bear to speak of it. But I must.
I traced the JBs crest onto plain white shrink plastic, cut it out, and then traced that shape onto a piece of Ruff'n'Ready which I also cut out. I shrunk both pieces separately, and once they were done I layered the clear one rough side down onto the white piece, which had the design facing up. Then I tried to fuse them. That's where everything went awry! I turned the toaster oven up to 450, which is the temperature for fusing, is it not? I had the piece in there for about two minutes when it started to smoke and turned brown and ugly. It was a very sad disaster, and I don't know how I'm supposed to avoid it in the future! Any ideas?