Be nice - I've never had to take pictures of a shirt while it was on me.
This started out huge and cost me a buck at a garage sale.
I bought it when I had first found Craftster, so I was like "yeah! I can make this smaller! I have the technology!". Surprisingly, it wasn't that hard.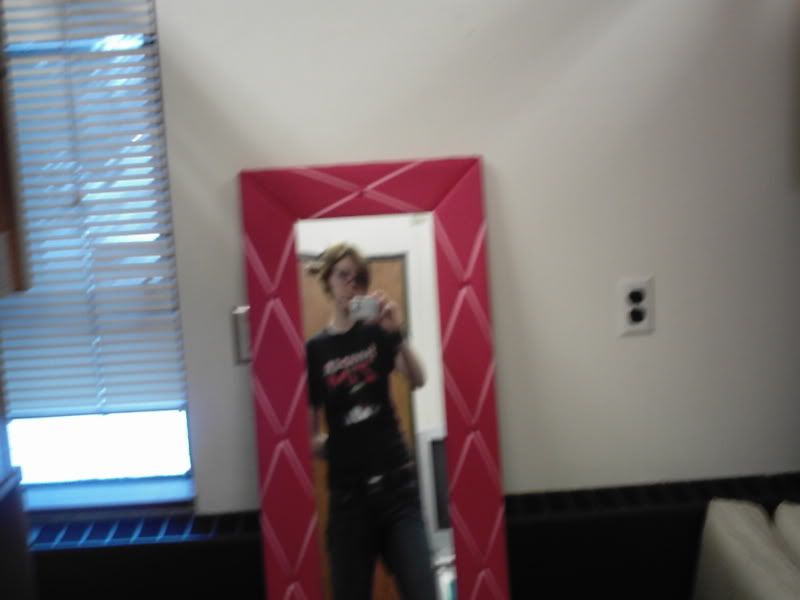 Me trying to get a picture of the whole shirt in one of my roommates' mirrors. It turned out blurry, but hopefully it gives you an idea of the fit of the shirt. It looks a little small since when I reconned it like a year ago I was a 36C and now I'm a 34D.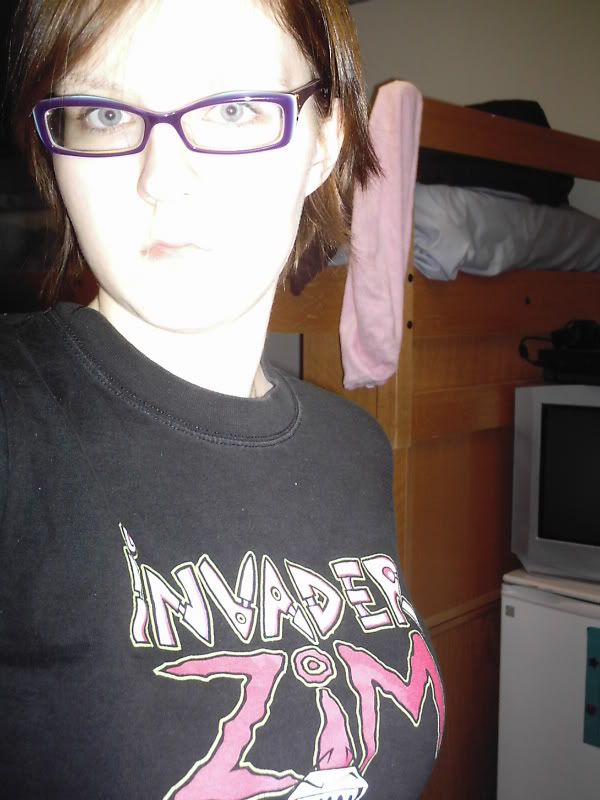 A somewhat decent picture of the graphic on the shirt and the neckline. I don't really glow in the dark, my camera just has a bad flash and I'm pale.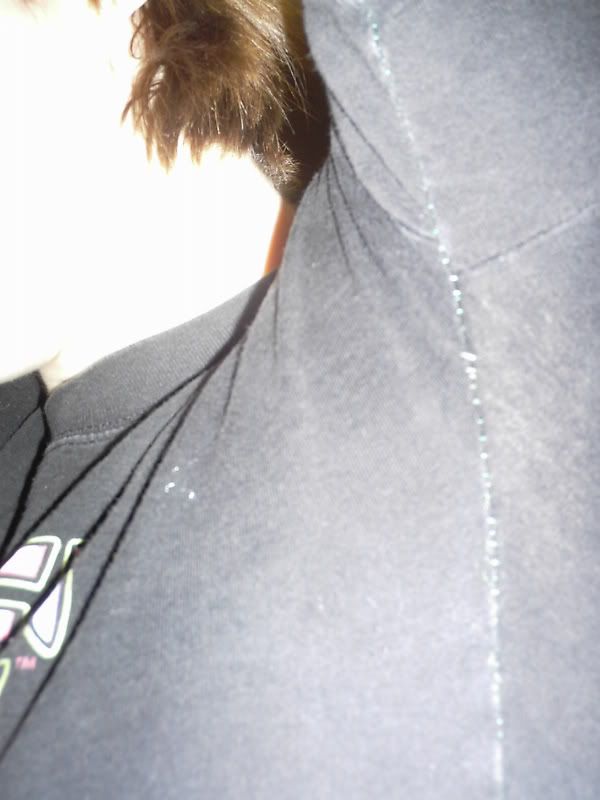 A picture of under my arm.
I wanted to show off the neat stitching (I impressed myself for my first time on a sewing machine) and also the awesome fact that the neon green (!!!) thread I used kind of peeks through the seam since it obviously doesn't blend. I just noticed the original arm seams don't match up, but, erm...I don't care.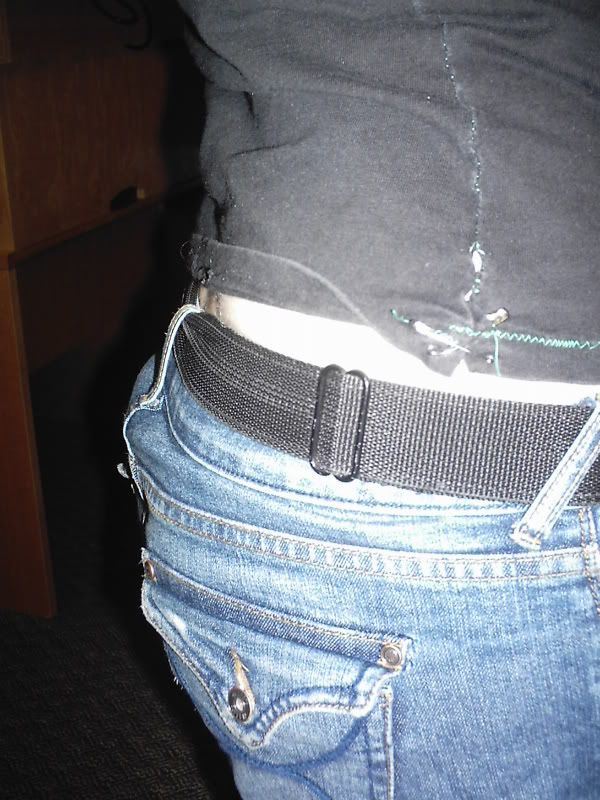 A picture of my favorite part of the shirt - I screwed up that side and was just like "meh, some safety pins will fix it". Unintentionally punk.
The back isn't normally flipped up like that, it just does that sometimes.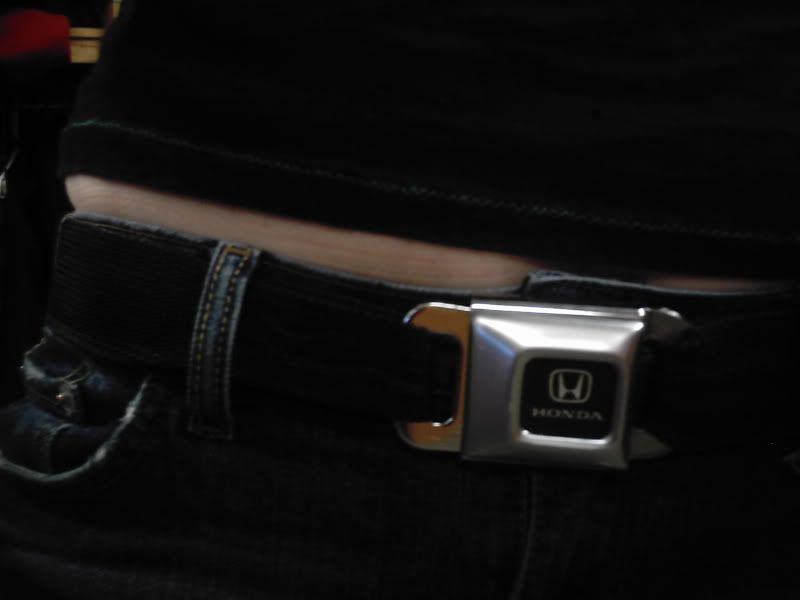 And a picture of my awesome belt, 'cuz I CAN.
Thanks for looking! You guys are awesome at what you do and I am honored to be posting on this board.