I wear this ball-chain necklace everywhere and all the time (unless I'm dressing up), but sometimes I want to have the slinkier, layered look too. However, whenever I wear little necklaces, they always end up wrapped around my neck, threatening to kill me by suffocation.
So, I took some spare chain and a super-strong magnetic clasp that I had lying around, and made a little accessory for my necklace.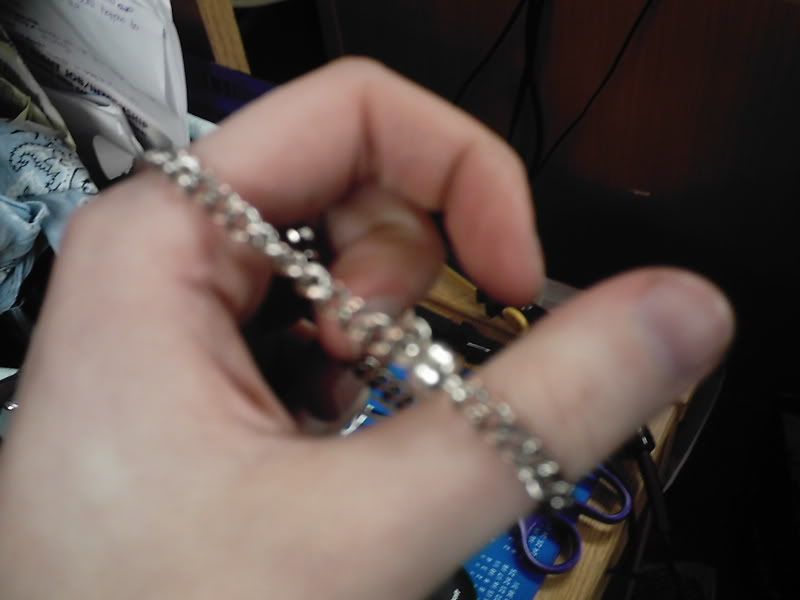 That's a picture of most of it (it's about, um, probably a foot long).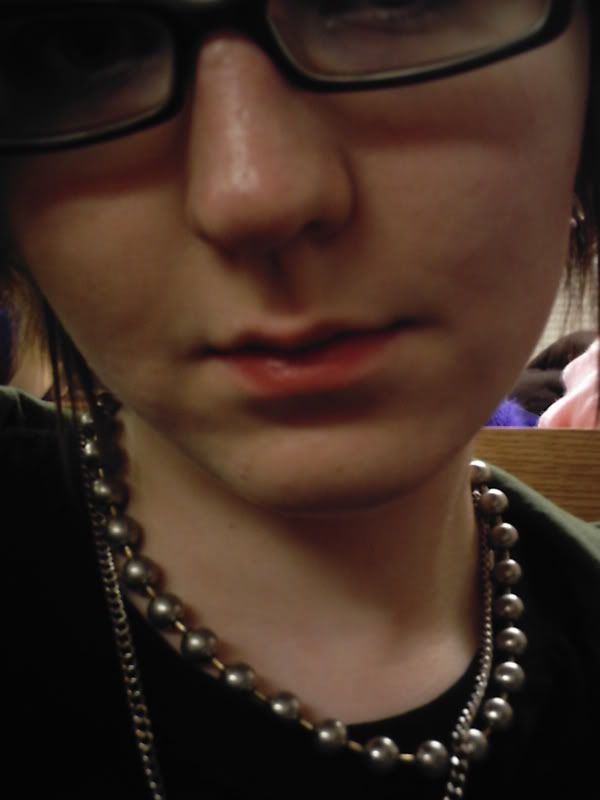 Here's a picture of it connected to my necklace. The magnets stick to the metal, so I can stick it anywhere on my necklace to add as little or as much length as I want.
It can also be worn as a separate necklace; it ends up hitting me just below my clavicle bone if I do that.
I know, I know...but I was excited that I came up with it.