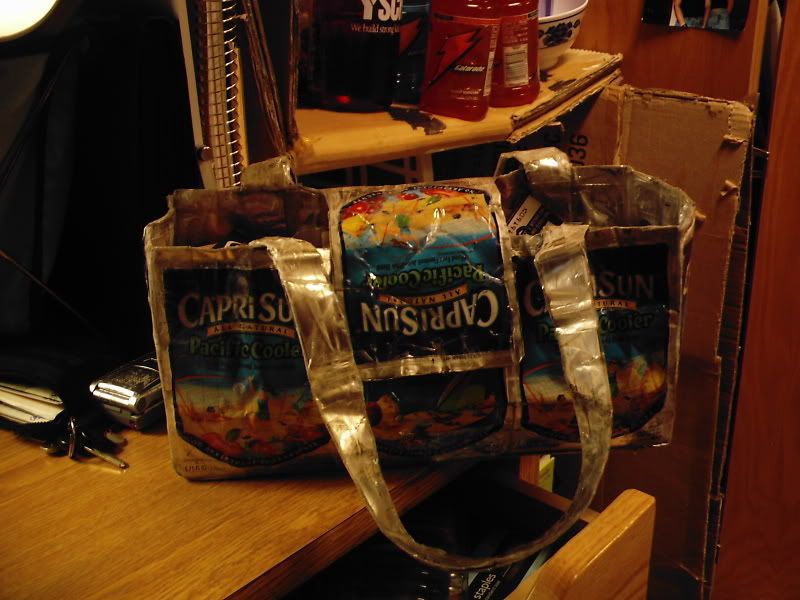 How it normally sits.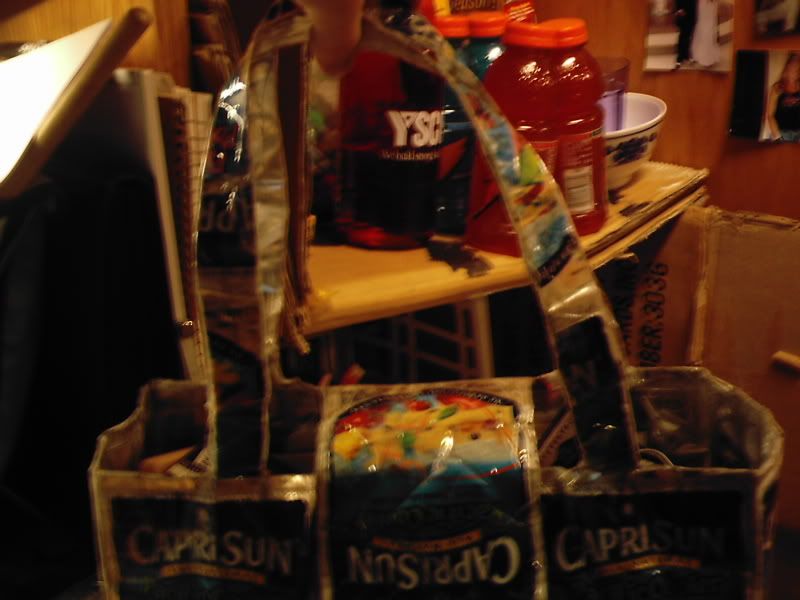 Handles up.
As you can see, they're quite durable.
It does look a little dirty since after two and a half years some dirt and dust has managed to get up into the tape, but I still get at least one compliment on it a day. The sides have also torn once or twice and a strap has fallen off here or there, but it's nothing a little packing tape can't fix.
This is by far my favorite purse - I've tried buying "real" ones for use in the cold and the rain, but I just keep getting pulled back to this one!