Here's what I received from quilted: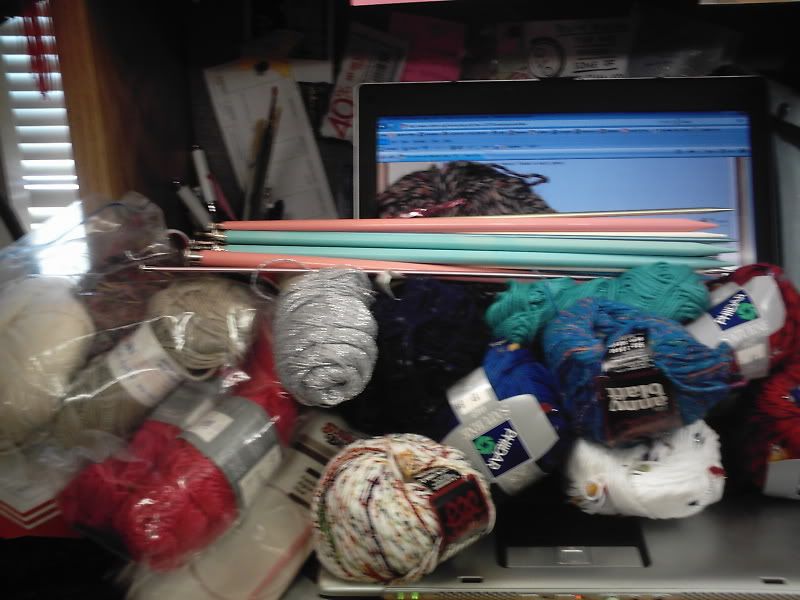 Everything I got, all at once...and yes, it's all on my laptop. Since I'm a college student, I pretty much live at my computer.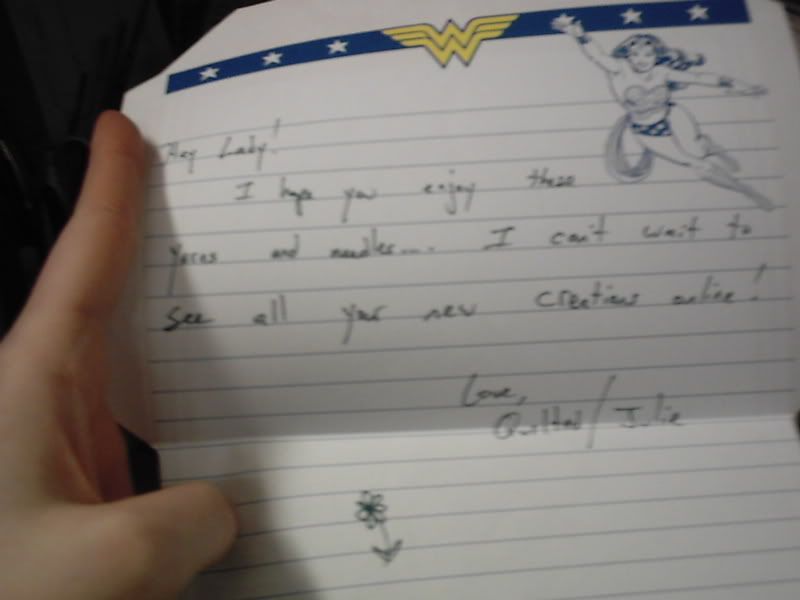 The kind little note I received on Wonder Woman paper!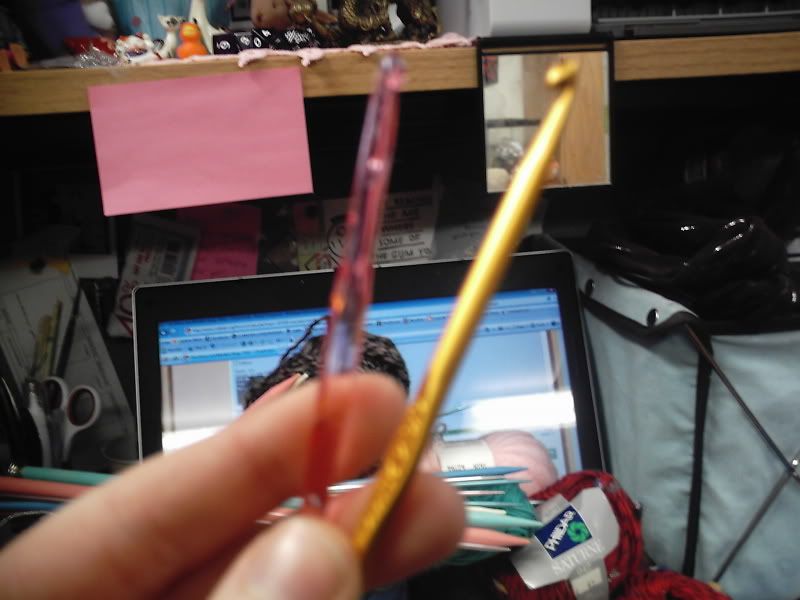 The two crochet hooks I got - the gold one basically hasn't left my hand since I received it.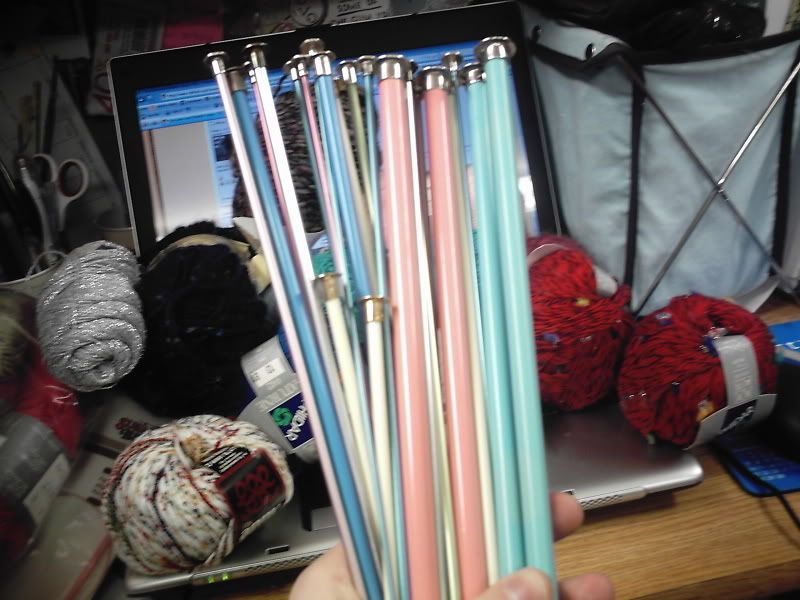 The massive amount of knitting needles I received. I guess this means that I have to learn how to knit now.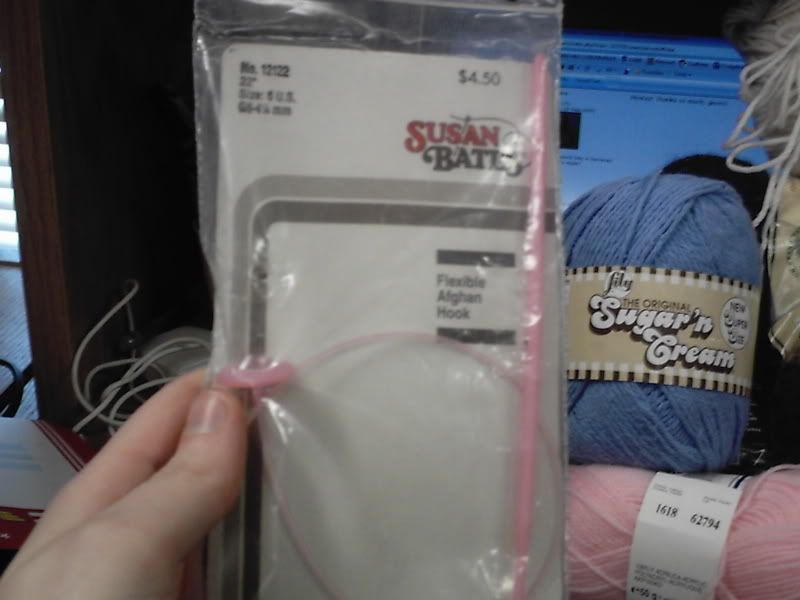 An afghan hook. I've never even heard of an afghan hook...but I'll probably learn how to use it eventually.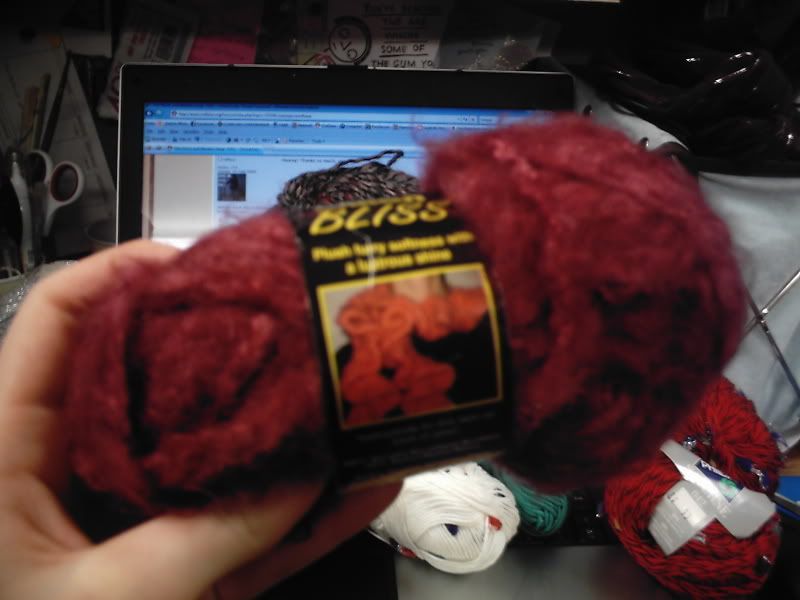 One of my favorite yarns. It's called Merlot, and it's actually one of my favorite colors ever...and it's sooo soft...I can't decide what to make out of it, but I'm leaning towards a possible caplet, if there's enough there.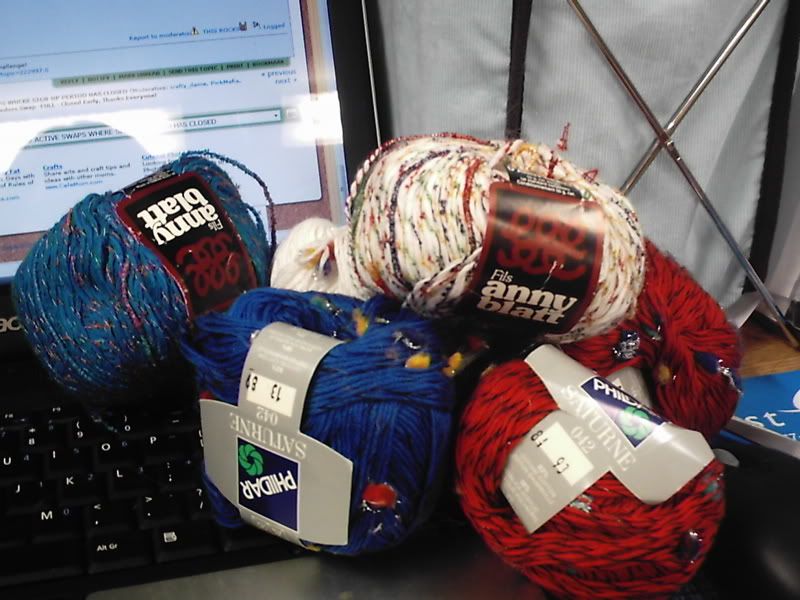 I got these weird little yarns too - they're really retro looking and have these odd little bobbles in them. I think I'm going to attempt to knit a lightweight scarf/shawl with the lighter blue since a friend has a scarf with yarn that looks like that and it's awesome. I'm not sure what I'll do with the others yet, but I think maybe I'll save them to make some retro things for my apartment (the red ones just scream "tree skirt!"), but I might just use some of them as practice stitch yarns...either way, they're great.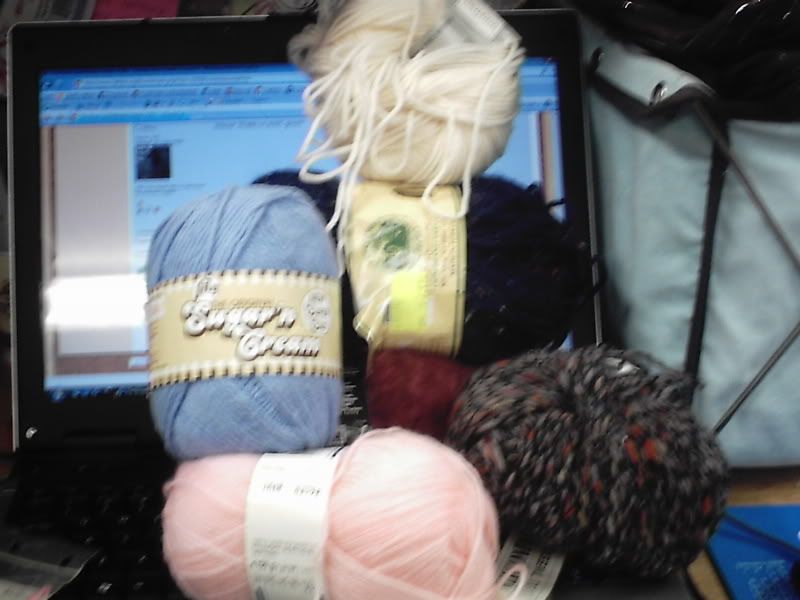 Picture of all of my favorites. The pink will come in handy when I'm making things for my octopus/squid swap.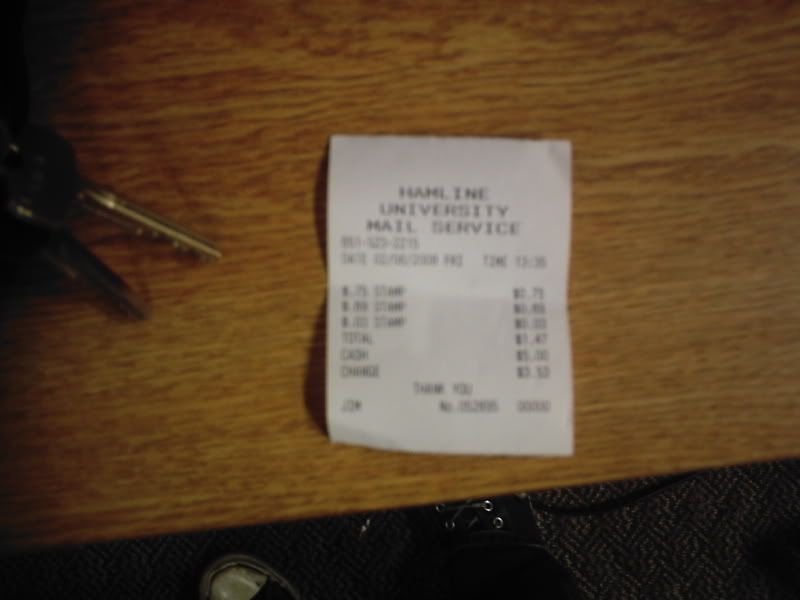 Last but not least, here's a picture of my receipt for sending quilted's thank-you present. I know it's not the best thing you've probably ever seen quality-wise, quilted, but it was my first try at the craft I made it with, and besides, it's not "technically" for you anyway.
Let's see what else we get up here!