I just loved the jacket Ben Foster wears as Charlie Prince in 3:10 to Yuma, and seriously want one for myself.
It's this one: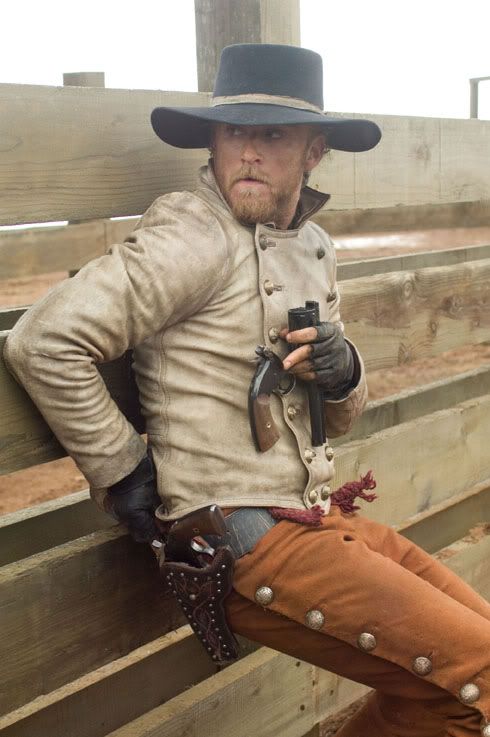 Can anyone tell me the name of this type of jacket, or where I can find a similar pattern? Its double breasted, and the back has some sort of princess-y seams. The sleaves are very slightly puffed on the shoulder.
Thanks for the help!