Hey everyone!!!..i made 10 containers of lipgloss for my friends...Named it Salli's Chocolicious Delight...its the sweetest thing...lol...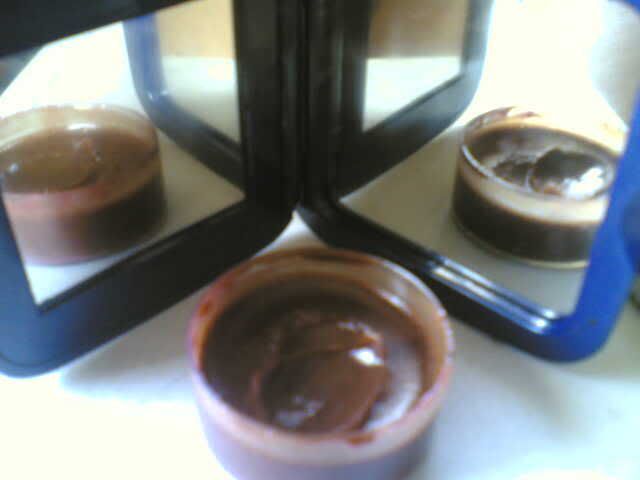 Final Product Pics...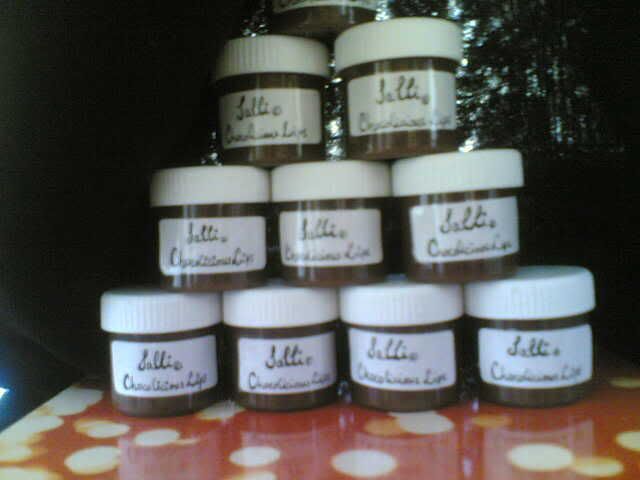 ta da!!!...there was no occasion for making them...just wanted to show some love...i made it out of dark chocolate(bittersweet), petroleum jelly with vitamin E and some leftover brownish reddish lipstick just for colour...it tastes so yummy...i actually told my friends that even if they are bad kissers...this would make up for it!!!..lol...I'm the queen of lame jokes...so tell me what you think!!!
Thanks!!!