Here is the blanket I crocheted for my boyfriend for Christmas. I am pretty proud of it because its the first thing I made without just making it up. It took me a while to make because he kept coming over everytime I was going to work on it and I had never made something so big. Luckily my grandmother is nextdoor so I could run over for help. But enough of this talk, on to the pictures!!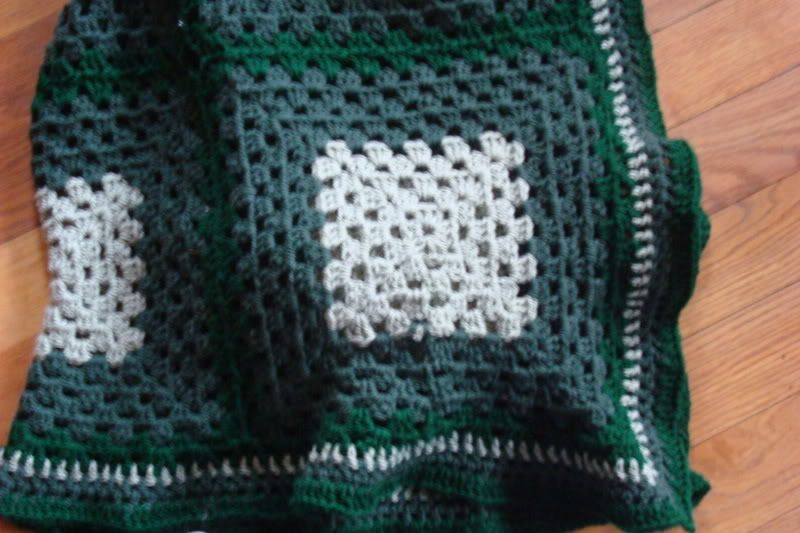 My granny square.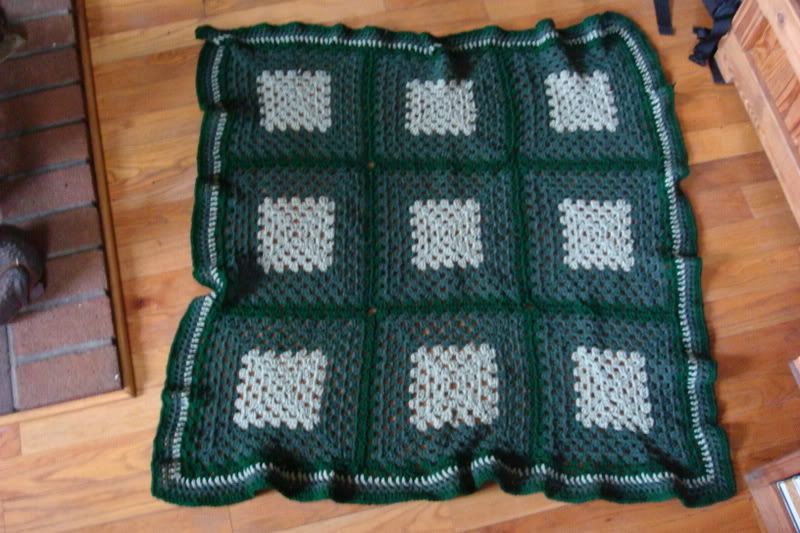 The full blanket! His favorite color is green, so...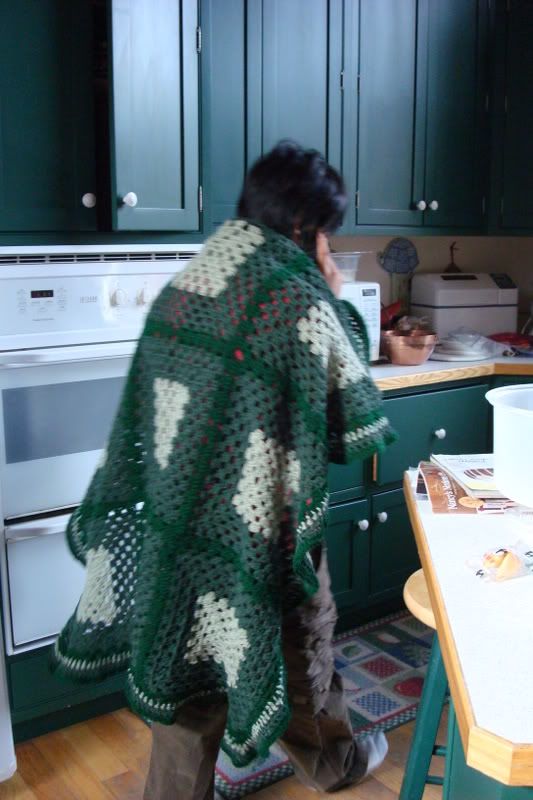 I put it on him to show the size, but he was on the phone and had no idea what I was taking his picture for. So, he kind of ignored my insane picture taking.
Well, anyway, there it is, I hope you liked it!