so, this is my 3rd bag, first clutch. i read this tutorial (
http://u-handbag.typepad.com/uhandblog/2007/03/rather_sexy_wri.html
) about 20 times before i attempted it. i made my pattern larger/different dimensions.
the exterior is cotton fabric (covered with iron on vinyl) that i originally used as interior in a different bag. i fell in love with it and knew it had to be a clutch. i went and got more, got myself a snazzy pocketwatch and made myself this fancy clutch.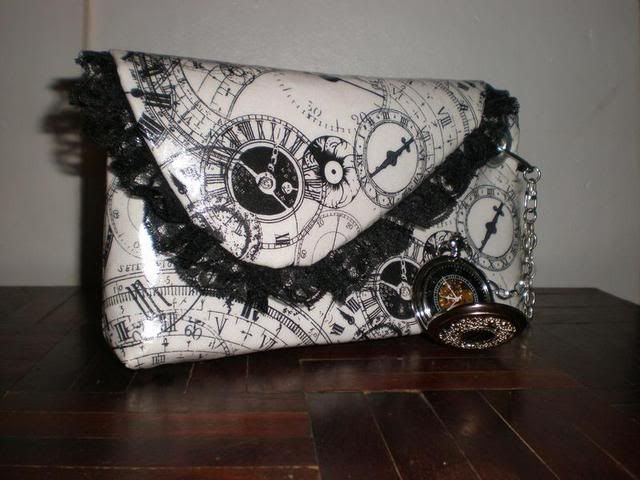 its not too big. it held my wallet, cigarettes, chapstick brand lipbalm and my phone at a wedding last weekend.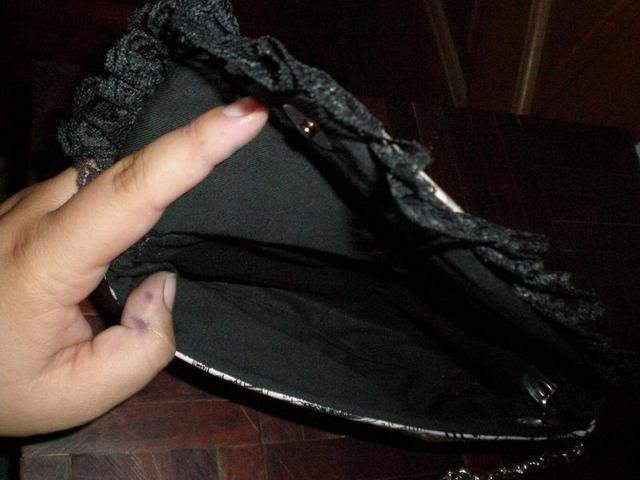 i keep the watch in the purse but i think i might just lose the chain. i can't decide.
any thoughts? comments are much appreciated.