so here's what i've been up to lately. making more and more earrings. i swear i have so many pairs by now that i don't even get the chance to wear them all
after i found some thin copper wire in the cellar i knew instantly that it was time for some wire wrapping. i had just learned the technique and was impatient to try it out: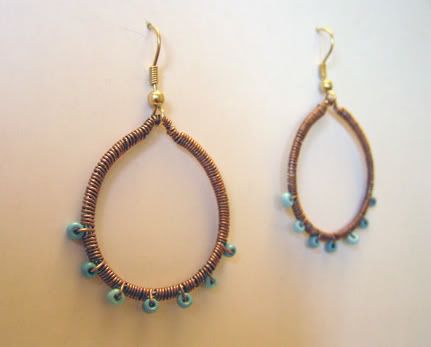 these are kind of big, definitely party-earrings
the mother of pearl pieces were too lovely to toletare any other beads next to them
these were made after the tutorial here
http://jewelrymaking.allinfoabout.com/features/coraling.html
. i used fishing line, so that's why they look kind of stiff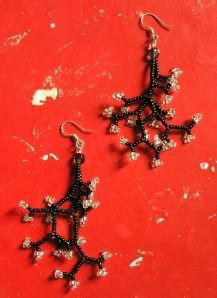 i found a boring necklace on the sale, took it apart and got those green malachite beads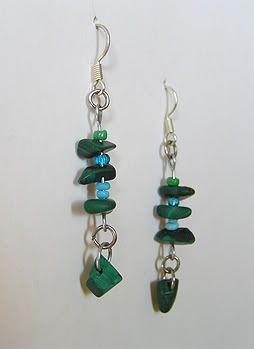 after all the 'colour-challenged' earrings, i decided i needed some colour boost: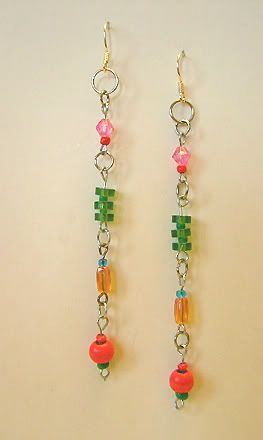 and i've joined the cluster-ring-club! here's my first. the wooden beads look like rowanberries, very autumny, isn't it?