I decided it was time that I invented a pair of socks - this is the result:
From the side: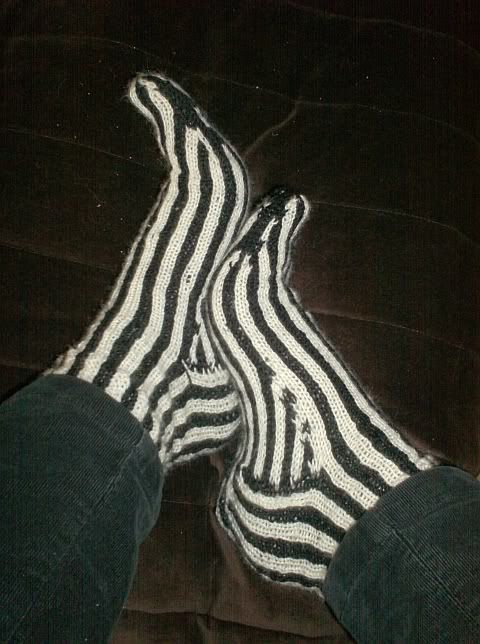 front:
and bottom:
As you can probably tell, they don't make a perfect couple, because I managed to make the stripes match up better on the second one than on the first.
But I really like them. They are very comfortable and fit my pointy feet very nicely.