I make sock animals. It's what I do. I started with the classic stylized sock monkey and now my work has taken a more realistic movement. This is one of my favorite pieces. It's a life size capuchin monkey. I think I used three socks. two black one cream and felt for details. I finished him a few monthes ago and for some reason I'm just posting him now. I miss him so much though that I may make another. New ideas for animals for animals would be appreciated. I am confident that I can make any animal.
full body..
profile...
close up..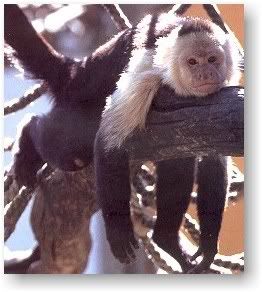 and a real capuchin so you know what they really look like.
thanks for looking and let me know what you guys think!