Ok so I just took some pics but as there is no natural light in my bathroom they are a little off in color.
First off here is my inspiration for the room. This is a painting my grandmother did. It's always been one of my favorites and one of the few pieces of hers that anyone has. The color I painted the walls matches the real light spot right over her shoulder.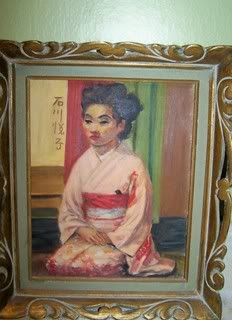 So far I've got the new ligth in and the new mirror in and I'm almost done painting.