All right, I have jumped on the felt food bandwagon. I was inspired by this post:
https://www.craftster.org/forum/index.php?topic=222947.0
I made a big breakfast with pancakes, toast, eggs, and bacon!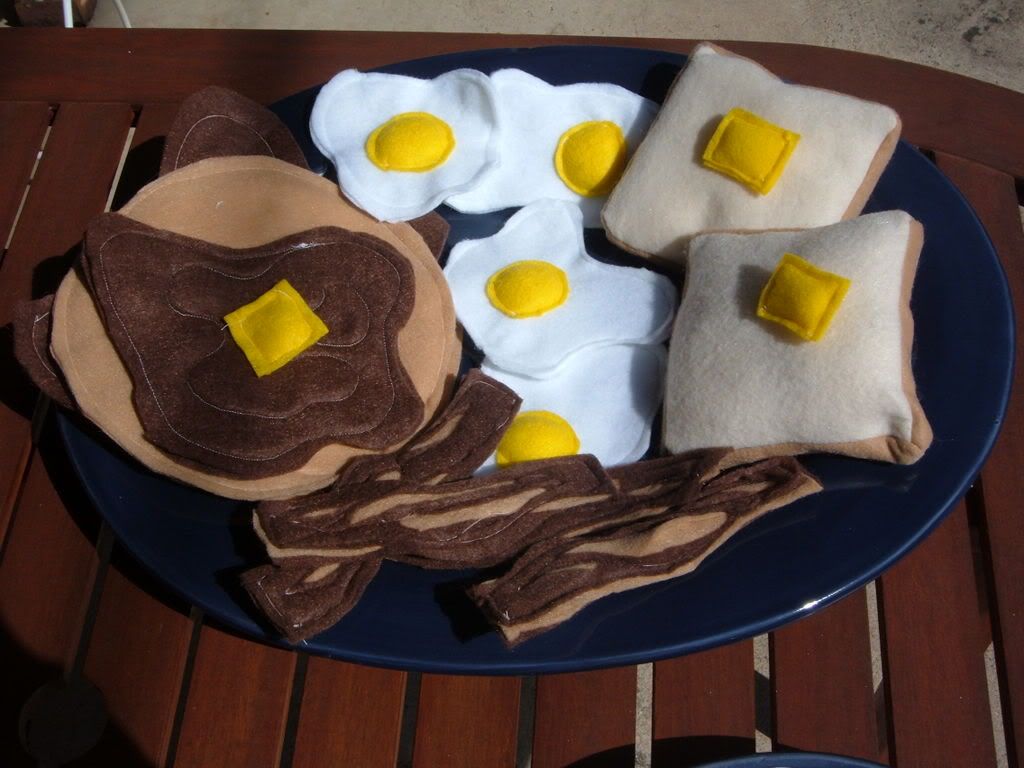 Who wants a Bacon, Egg, and Cheese Sandwich?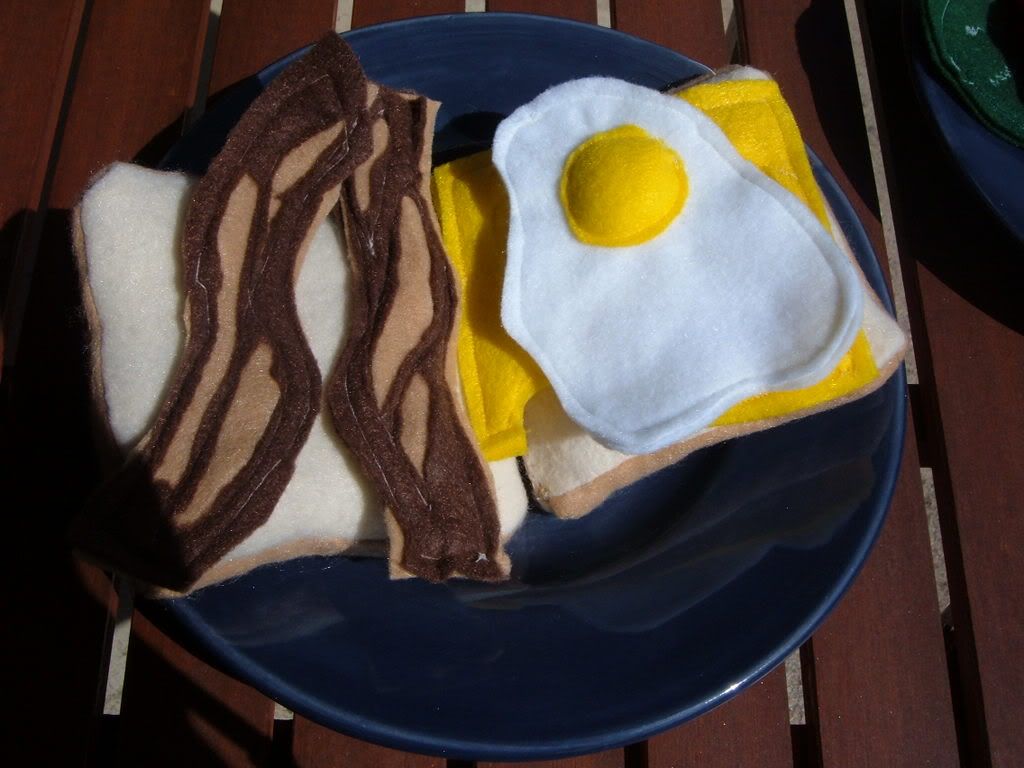 You aren't hungry for breakfast? How about a sandwich? Feel free to grab whatever you would like. There is bread, lunch meat, cheddar and swiss cheese, tomatoes, lettuce, onions, and pickles.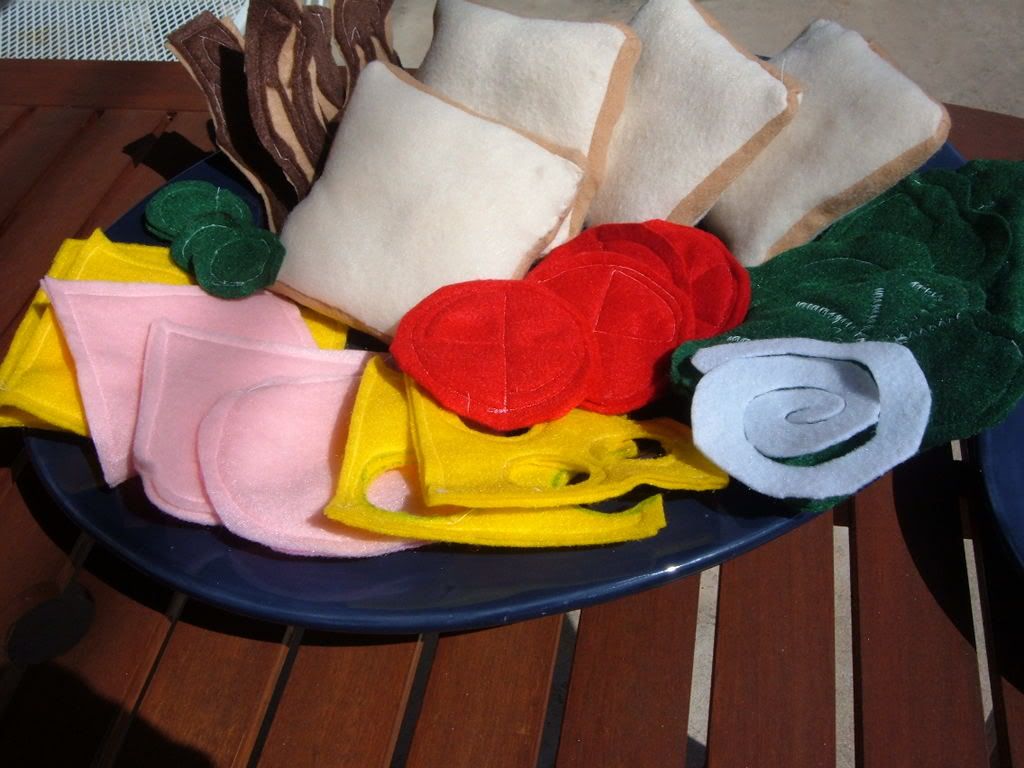 How about a BLT?
Or a bologna sandwich?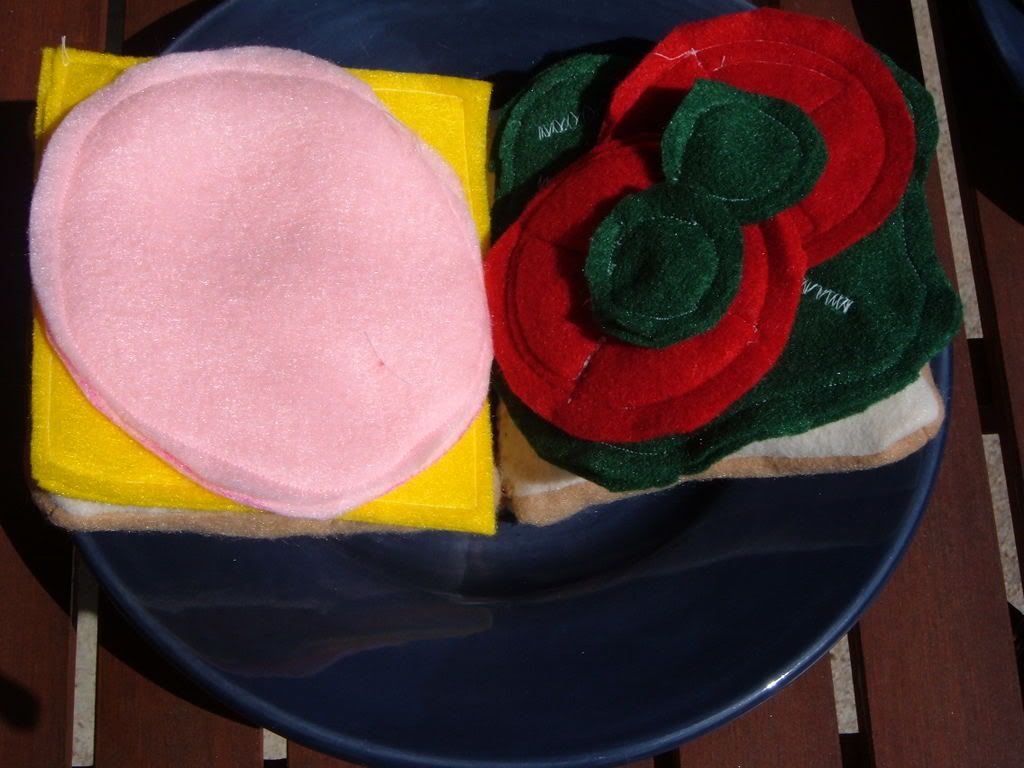 There is also a cheese quesadilla if you are still hungry.
I also have salad with tomatoes and carrots, if you would prefer that!
For dinner, cheese ravioli with sauce is always good!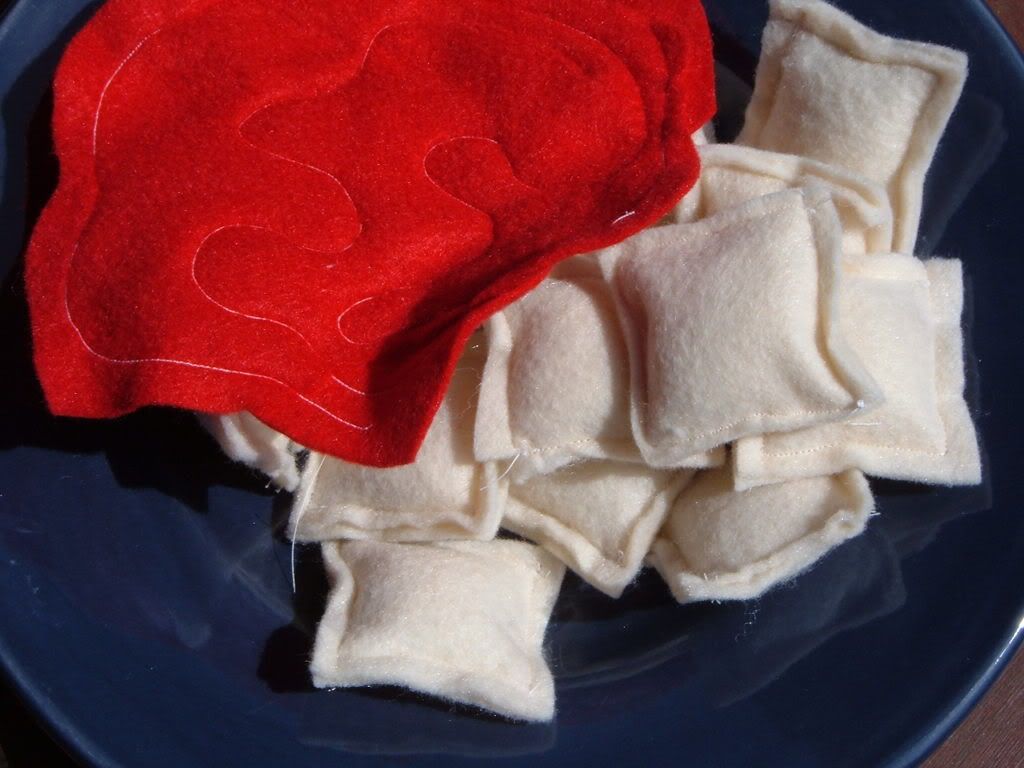 Making felt food is way too much fun!