I have been working on this for what seems like forever! (March) My little brother
is having a baby
had a baby this past Thursday. They love dogs and wanted to do their nursery in dogs. I found this pattern Nickel Dogs (
http://www.meandmysisterdesigns.com/patterns.asp
) and thought it was the perfect match. I used the Strawberry Lemonade and Brights fabric line from Moda. I absolutely love the Strawberry Lemonade fabric. I want a picnic quilt made of this!
It is a quilt of may firsts for me: first quilting not just tying!; first time using binding; first time using a pattern. I learned to use thread that matches the binding-I tried invisible thread but it kept breaking.
There are several mistakes, but it is done! I hope they like it-
and if I find out that they are letting their 4 huge dogs sleep on it, I will cry.
I just hope they love it.
Here are the numerous pictures: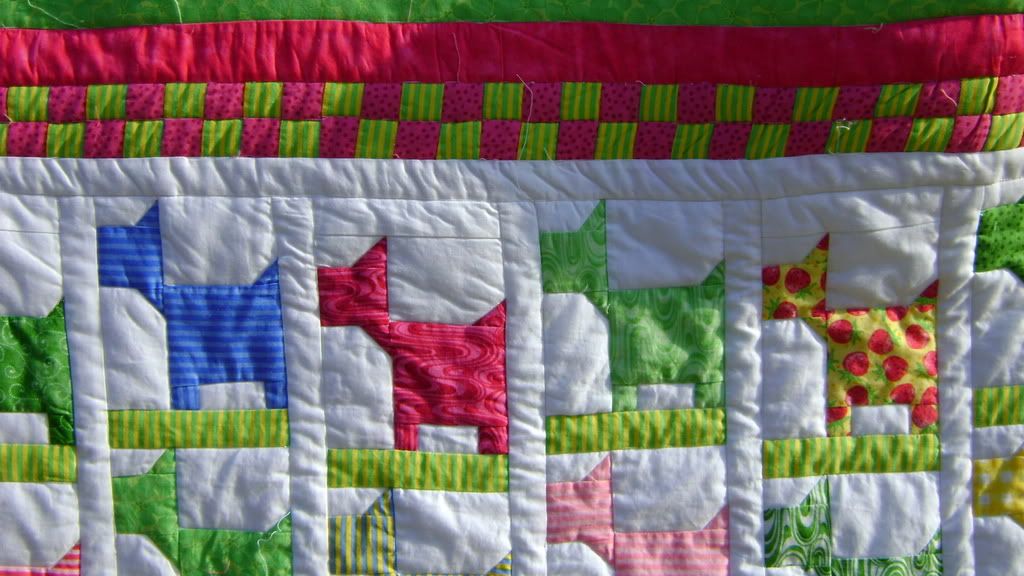 Since the quilt is all about dogs, here is my obligatory dog picture. It is in the forties here today-hence the t-shirt.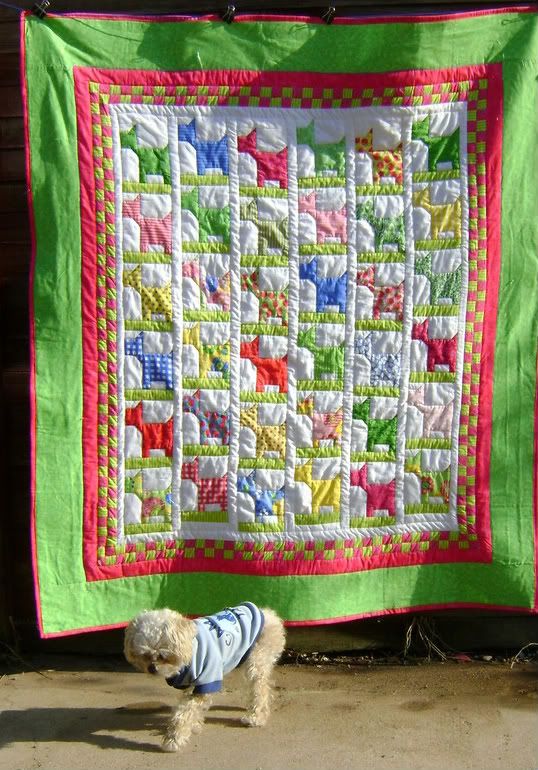 I quilted around all the dogs in the ditch and then around all the borders. Here is a question for all of you accomplished quilters: The green border is about five inches wide. Do I need to quilt it? I don't have either a darning foot or walking foot so I was trying not to but if I need to I will. My machine is old and I am not sure if the feet they have in the store will fit.
(I used weed trimmer wire linked between two plant holders and binder clips to hang this quilt in my backyard! )