This is my latest felting attempt, behold! The baby dragon!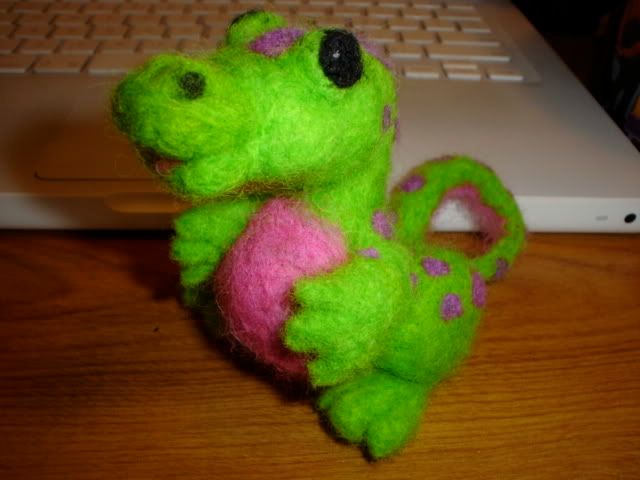 Front view close-up. He even has a little tongue: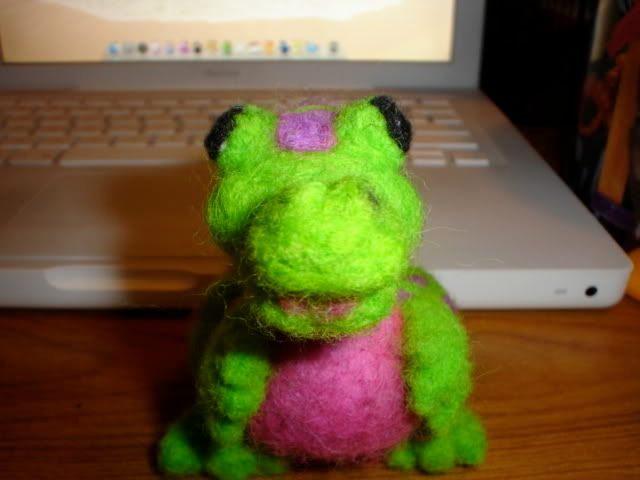 His tail turned out a lot thinner and longer than I had intended, so it looks a little weird in the pictures, but it's not so bad in real life.
Another profile shot: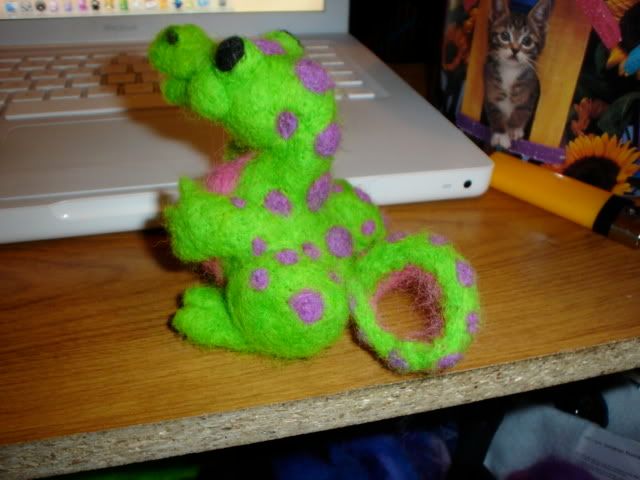 And another: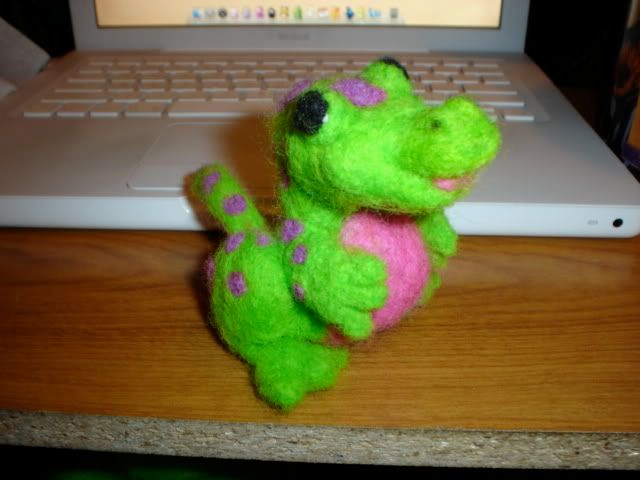 And here he is with the little frog I made. This is sort of a size reference picture. Both are small enough to fit in my hand.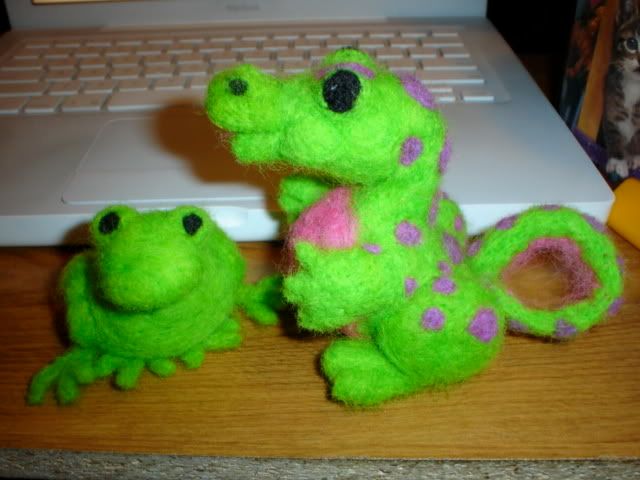 Thanks for looking!
(There should actually be a few more pictures for this post but for some reason it's not displaying them. I'll try again later to fix it.)