Number 8 for me.
Front: " I want to REVOLUTIONIZE my career field. But I don't try because I want to keep my job...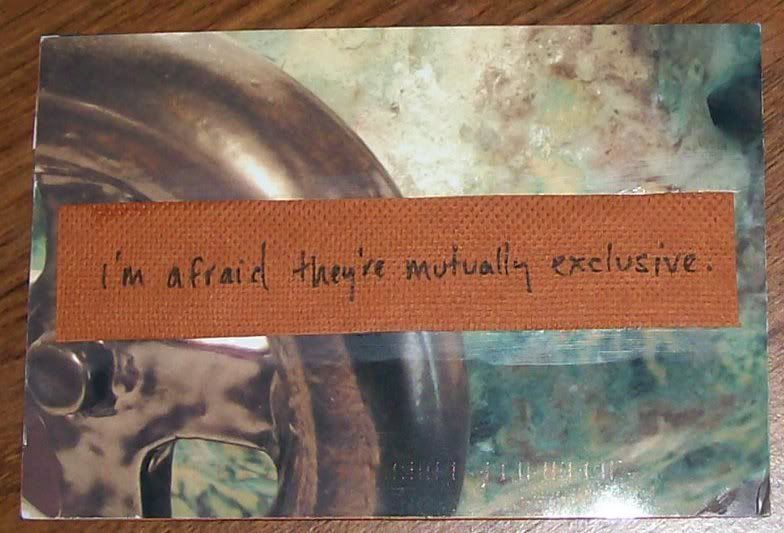 Back:" I'm Afraid they're mutually exclusive."
Secret Sender there was no code on the back please PM the organizers to get credit for this beautiful card.