So I just completed these for a movie I was working on and I thought they might be cool to sell to. I have no idea what price point to start them at so I figured I would show them to you guys and see what you thought..
The suits are Salvation Army/Value Village Suit Coats without rips or holes or tears... so they are decent but not new...
I was thinking $25 a suitcoat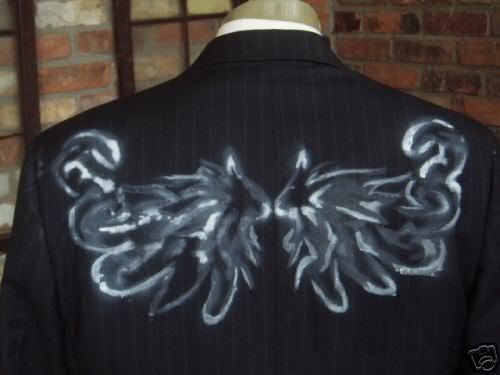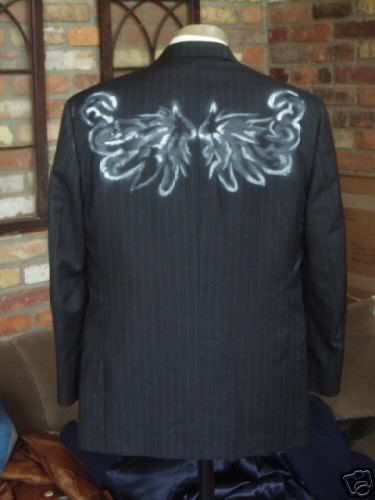 Sorry I cannot post pictures of them but here are the links
Let me know what you think about them? We are coming up with other designs....