Whn Nyla was 18 months I bought her the CUTEST outfit you ever saw for Easter.
but when we got to church 3 other lil girls had on the same dress!! Being the diva mom I can be I was heated! LOL. That was the day I got serious about sewing! My baby would wear things you just couldn't find in stores (for events and special occasions, anyway)!
Well I had in mind an Easter outfit for her. Had the fabric and everything, but a week before I punked out and bought a dress on Ebay! I was too swamped and busy sewing other stuff and tried to make this the night before Easter. I conked out at 2am and said forget it! I
finally
finished it last night and she tried it on this morning.
It was my own drafted pattern. I stepped outside my comfort zone of sewing with mostly woven cottons and tackled ravelly, annoying silk! It was worth it, even though there are wispy purple strands all over my house! She loves it!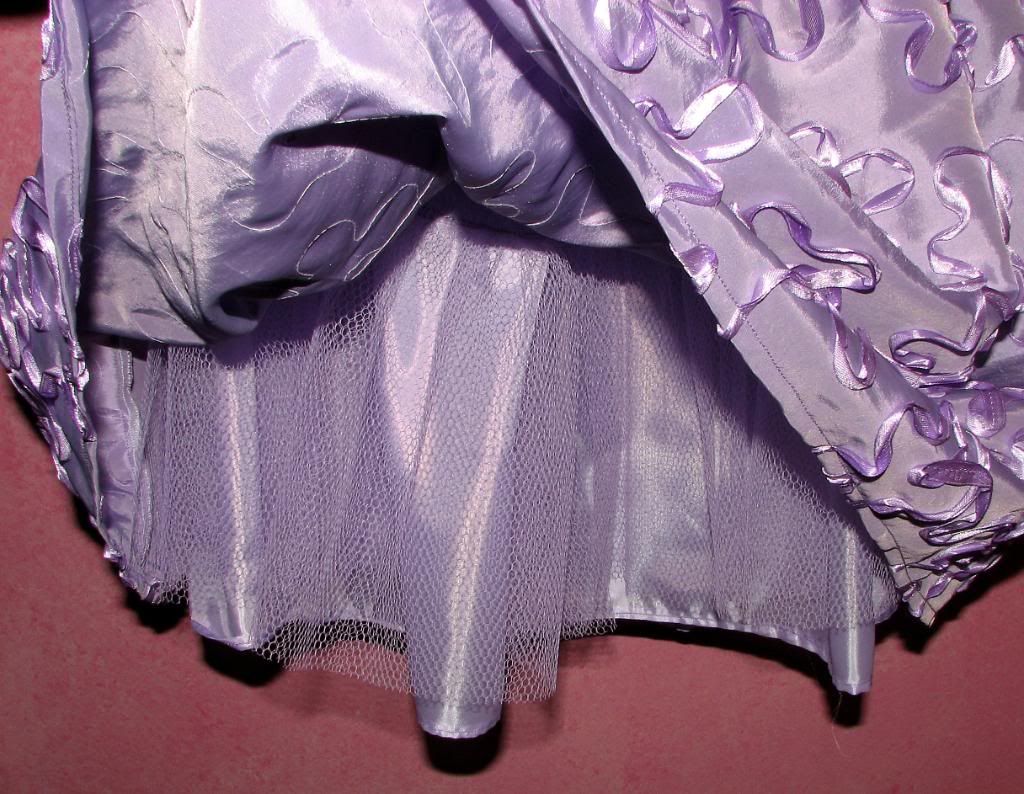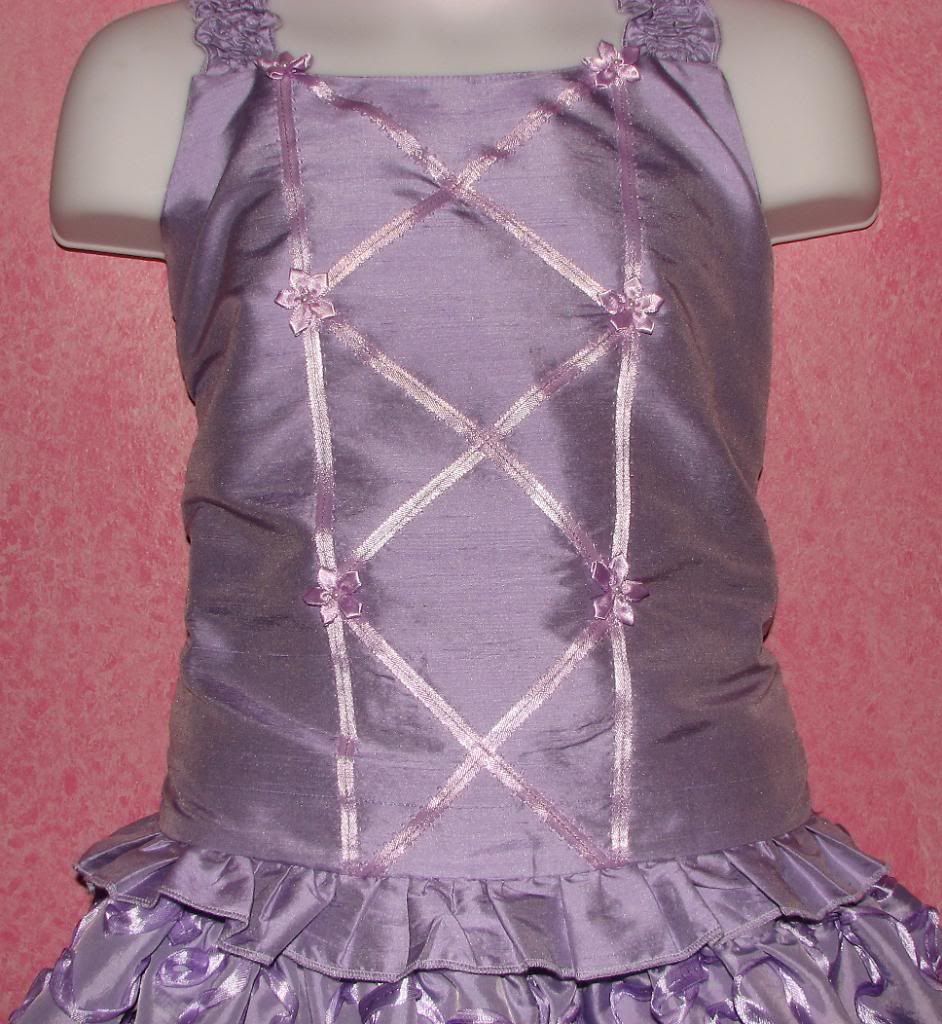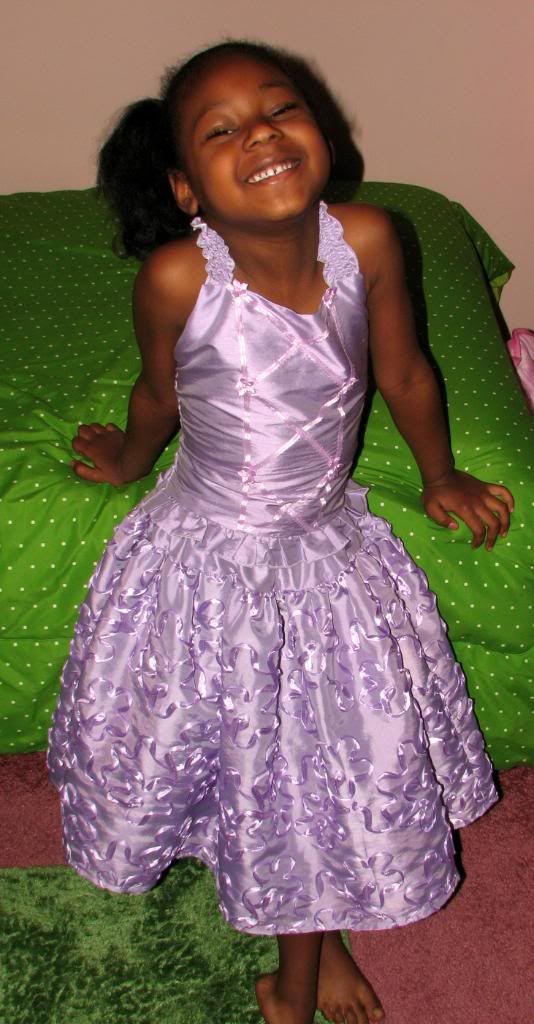 Here's what she actually wore. Beautiful dress and actually better suited for current Michigan weather! I got so many compliments and folks asking me did I make it that I'm thinking about re-creating it in another color scheme! Perhaps turquoise brown and white or go Tiffany style and do turquoise black and white!