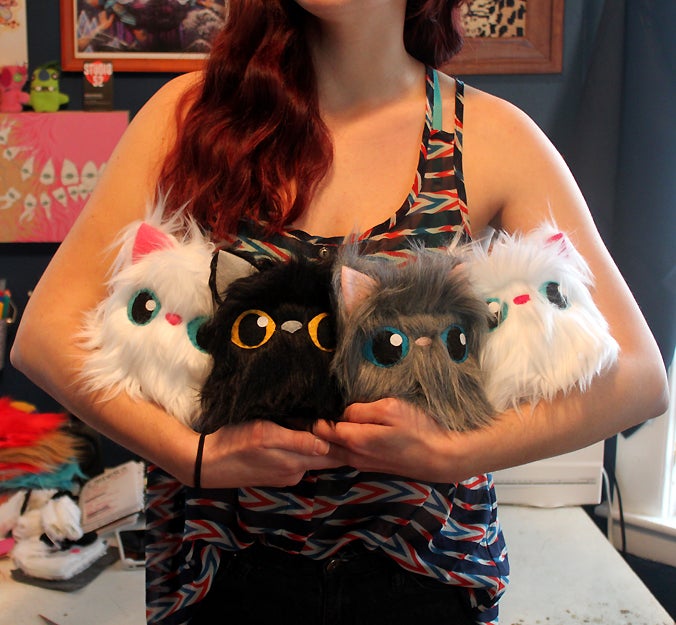 I started out making this kitty design by making a simplified fluff ball version of my boyfriends cat, she's basically a big black ball of fluff with golden eyes. I made a bunch more after that and called it a 'Fall' kitty.
I made a LOT.
And then I made a 'Winter' version in white once Christmastime rolled around!
And the spring and summer colorings I just finished recently. Had to complete the set!
I also made some other plush based off this basic design.
Cheshire cat inspired!
And a large Jackalope kitty!