inspired by the sudden on set of crappy authum weather (jumpers and scarves YAY!) i made a new messanger bag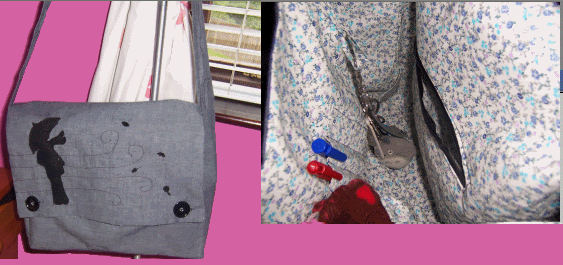 The grey fabric is an old duvet cover and all the other stuff (buttons, interfacing, zip etc) and the lining fabric I had lying around so i didnt spend any money specifically for this bag.
It has a zip pocket, plus lots of other pockets for pens, my phone etc. theres also a little key holder thing to make it easier to find my keys, Its very huge but it should be fine for carrying books and what not to univeristy
I sewed the lining together 3 times! Thinking i'd sewn it backwards, ripping it out and sewing it the same way, riipping it out, sewing it up (thinking it was wrong again!) and finnally relising i just hadnt turned it inside out the right way all along
opps!