Hi everyone. Still not finished with my project (missing one piece) but couldn't wait to post it up.
I saw some autumn leaf and thought to myself they are just like little granny squares. So with that in mind I decided to make a scarflet for this winter. So I crocheted my little life away making leafs. Didn't really have a pattern as to how to sew them on or how long to make it I just knew I wanted it to be a scarflet. As I was sewing them on I realized it was missing something so I went and made some flowers.
When I was finished I had made 38"x5" scarflet. When I was done I thought I need a cap as well. The cap pattern I found was very easy to make and added two extra leafs.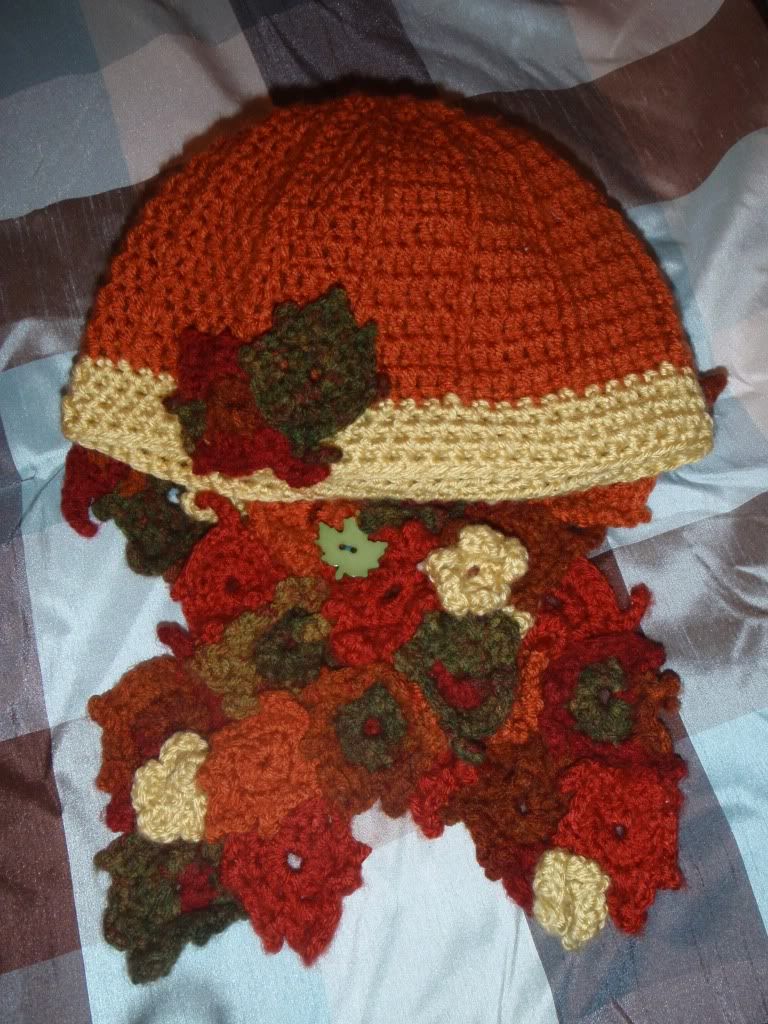 As you can see I was able to even find a leaf button to go with the theme.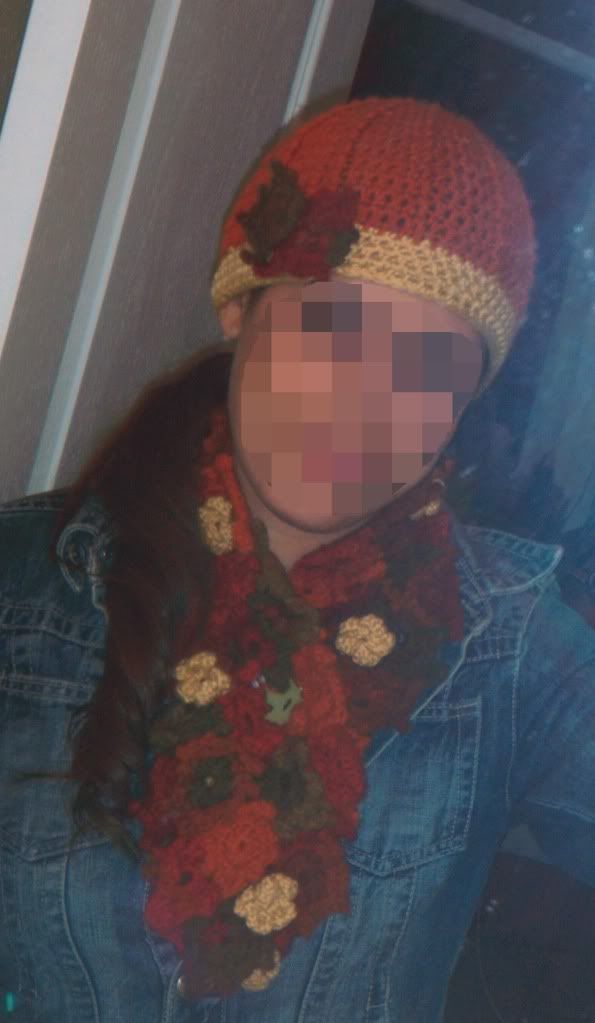 My model is very shy, didn't want me to post her face up.
After all was done and I went out into the world with my new creations my aunts kept on hinting they would love one. They even stripped it off me to show me how nice it would look on them. Let me know what you think. My work in progress now are some fingerless gloves. That's why I said it wasnt' finished. Hope I finish before it get too cold.
Thanks for reading, commenting and if you press the "This Rocks" button thanks also
. You rock also!
If I were to sell the scarflet how much do you think would be a fair price for it $25???