Here's last year's garden. We brought in 30 yards of topsoil. The main veggie garden is about 50 feet by 40 deep. Would you believe I got about 30 pounds of beets out of it??
Ignore the back of this photo. It's supposed to be my flower/shade garden, but I ran out of money and time to keep it up last year.
On the left is our "corn patch" which is 6 feet deep and 50 long. You can see the three raised beds of squash along the back too, I used a fourth for my strawberry patch, but it's just out of the picture on the right.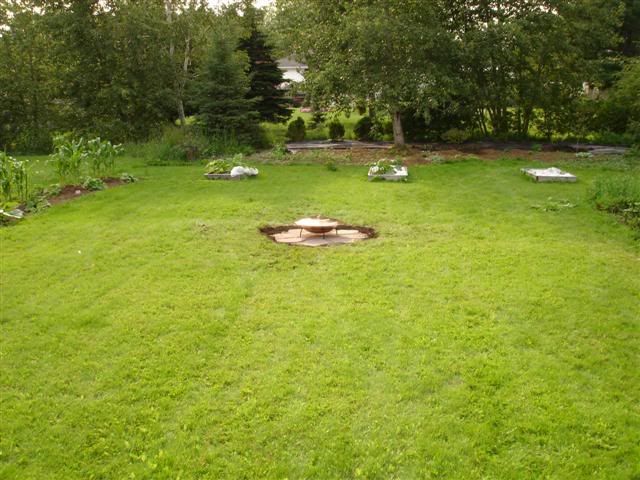 Good luck with your garden!!!